Best Jobs for Autistic Adults & Aspergers – Top 10 in 2023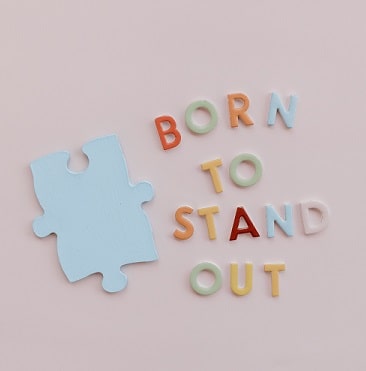 As an autistic adult, you might have wondered if there are jobs for autistic people in the market. The answer is YES, there are autism-friendly jobs out there, in fact, autism careers that need you.
The secret to finding the best jobs for people with autism is to know your strengths and discover an industry that matches what you have to offer when finding jobs for autistic adults.
One general trait common with Autistic persons is the inability to cope with activities that may require their short-term memory; rather autistic individuals excel more in activities that require using long-term memory.
In this Top 10 Jobs for those with autism guide, we have highlighted the top ten best autism jobs and revealed how to get a job with Asperger's.
The guide also explains why each of these best jobs for autistic adults is a good fit – as this depends on your level of autism also; that is if you fall into the spectrum of being either of these:
Asperger's or High-functioning autism
Visual thinker
Non-visual thinker (good with music, facts, figures)
Nonverbal People with Autism or those with poor verbal skills.
The truth is that there are more jobs for Asperger's sufferers, that is high-functioning autism, those who are visual thinkers and non-visual thinkers. Whereas for those who have severe autism or non-verbal autism, finding a job may be more difficult; however, there's something there for you too.
In fact, autism and employment statistics suggest that people with ASD can benefit a business in many ways.
Simply follow this well-detailed guide to know the careers for people with autism and good jobs for autistic adults, which is the perfect fit for you and where you can apply your talent. Even if autism and Aspergers are considered mental disabilities, the jobs recommended are different from the jobs for mentally disabled adults.
We invite you to have a look at our list of jobs for people disabled people to find and apply to jobs for autistic adults that might interest you. We also listed the worst jobs for autistic adults and aspergers.
1. Accountant
If you ever wondered what jobs are good for Asperger's, you don't have to search further, this tops our list. As an accountant, you could either be your own boss or you could be working as an employee in a company. This job involves dealing with a lot of numbers, making reports of sales, and accounting for the inflow and outflow of cash.
Five Important Characteristics Accountants should possess:
Meticulous and Pay attention to details
Tech Savvy
Organizational Skills
Creativity
Time Management Skills
Given the nature of accountancy, it is one of the best jobs for high functioning autistic adults who are non-visual thinkers. This is because it involves routine work, and also deals with playing with numbers and ensuring numbers are balanced.
Average Annual Salary expectation as an accountant in the United States (U.S.): $51,024
2. Architect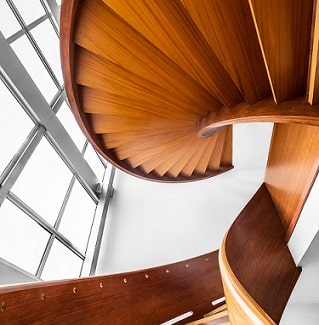 Architecture involves designing and developing structures such as bridges, buildings and houses. If you love to draw and you visualize a lot, this is among the good jobs for people with autism you should consider.
As an architect, apart from how the structure functions and appears, you also pay extra attention to how safe a structure is. It is among the high-paying jobs for autistic adults.
Five important characteristics for Architects:
Good Artistic and drawing skills
Good with numbers
Design skills
Organizational skills
Rational Thinking
Since architecture entails making use of your design skills, this is among the best jobs for Aspergers, that is, it is among the good jobs for high functioning autistic adults and those who are Visual thinkers.
Average Annual Salary expectation as an architect in the U.S.: $66,120
3. Caterer
Catering involves cooking and preparation of meals by strictly following a laid-down recipe. Caterers are very much in-demand and are particularly patronized for providing food at events such as conferences, baby showers, wedding receptions.
Five Important characteristics of a Caterer:
Ability to follow a routine
Time management skills
Planning skills
Basic communication skills
Tidiness
As catering has a social side to it, which involves attending to and interacting with customers. It will be best to apply for work in restaurants or bakeries where you only get involved in making meals.
This would be one of the best jobs for females with Asperger's or high-functioning autism since you get to follow the same routine when cooking meals.
Average salary expectation as a Caterer in the U.S.: $36,787
4. Computer Programmer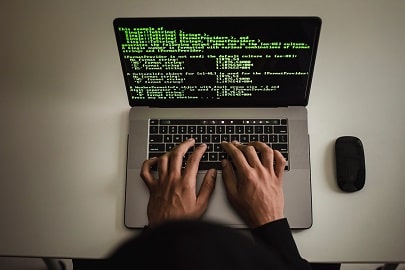 Computer programming is a very broad job given the number of computer languages available, and the demand for programmers is on the rise.
As a programmer, you mostly work on the computer, without much social interaction. Individuals with problem-solving skills would love this.
Five important characteristics every computer programmer should have:
Problem-solving skills
Analytical skills
Logical thinking
Computer software skills
Time management skills
This job is a good fit if you engage in coding, and you are a Visual thinker. Also, there is hardly a need to think on your feet as a computer programmer. Most of the time, you also have to refer to previous codes of yours to advance further. Also, note that this job is among the top option if you are looking to find work-from-home jobs for autistic adults or an easy job for a disabled adult.
Average Annual Salary expectation as a Computer Programmer in the U.S.:  $62,841
5. Mechanical Engineer
Mechanical engineering involves the combination of principles in maths, physics and engineering for the purpose of analyzing, designing, manufacturing and maintaining mechanical systems. This branch of engineering is among the broadest forms. In this profession, you work on different equipment of devices, as little as motorbikes to as large as airplanes.
Five Important Characteristics every mechanical engineer should possess:
Attention to detail
Analytical skills
Logical thinking skills
Mathematical ability
Problem-solving skills
If your spectrum of autism falls within those who are not visual thinkers but you are good with facts and figures, then this is for you. This is also among the jobs for people with Aspergers or high-functioning autism.
Average Annual Salary expectation as a mechanical engineer in the U.S.: $70,427
6. Photographer
Photography is also another very broad work for art lovers. Although what comes to mind when photography is mentioned is taking wedding photos, graduation pictures, family portraits and pictures of other people, this is not necessarily the case.
Being autistic, you can do away with the social aspect of photography and focus on taking portraits of wildlife, or of nature.
Five Important characteristics required in Photography:
Detail-oriented
Creativity
Technical Know-how
Observational skills
Art Enthusiast
Photography is the art of taking pictures. It perfectly fits spectrums of autism which include Visual thinkers, high-functioning autism and even persons who are non-verbal or have very poor verbal skills.
The best matched are adults with autism which fall under the visual spectrum as photography is both art and creativity; we have placed the non-verbal spectrum here also because photography could be of inanimate objects, not necessarily living beings.
Average Annual Salary expectation as a photographer in the U.S.: $46,179
7. Carpentry
Have you always loved to carve wood? How about you go a notch above and get engaged in shaping, cutting and installing material used in building for a living? Here, you'll be responsible for building houses, ships, timber bridges and the likes.
Note: Being a carpenter in the US requires you to be done with your high school diploma and enroll for an apprenticeship with a trade union or contractor. On the other hand, you can also get enrolled in the Home Builder's Institute Pre-Apprenticeship Certificate Training (PACT).
Five Important Characteristics you should have as a carpenter:
Physical strength
Attention to detail
Maths Skills
Problem-solving skills
Technical Know-how
It is among the best jobs for high functioning Aspergers, adults with autism who are visual thinkers, and adults who are on the non-verbal spectrum will fit into carpentry.
However, the levels of carpentry will differ. As carpentry involves the art of designing and building, those who are perfect under this spectrum are the Visual thinkers; the non-verbal spectrum will also fit by engaging in less social forms of carpentry, by not being at building sites and restricting themselves to creating furniture.
Average Annual Salary expectation as a carpenter in the U.S.: $48,372
8. Janitor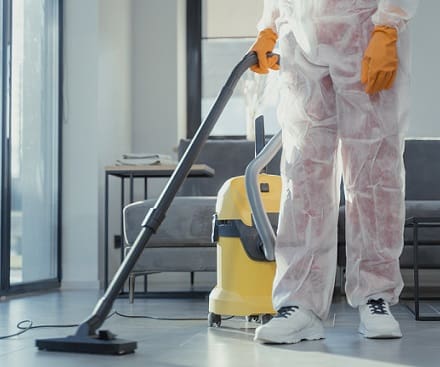 Working as a janitor almost requires no prior experience or qualification. Though before you get employed as a janitor, your high school diploma might be requested of you, this is definitely the only qualification anyone can request for. There's no special apprenticeship certificate needed here.
Working as a janitor carrying out essential work such as making little repairs, managing kitchens/restrooms, taking out the garbage, cleaning floors. It is one of the easy jobs for autistic adults.
The beauty of this is that it can be done in any organization; it could be a top firm, a bank, a neighborhood school depending on what you prefer. You can search for this online via "jobs for autistic adults near me."
Five Important characteristics every janitor should possess:
Time management skills
Organizational skills
Physical strength
Ability to follow a routine
Tidiness
Considering the nature of this work, it does not require much communication with others. It is one of the common jobs for low-functioning adults and easily one of the best jobs for nonverbal autistic adults. All that is required to do is follow the same routine continuously without having to communicate much with anyone.
Others such as Asperger's adults or those in the non-visual spectrum can also engage in it, though there are better options out there for those in the spectrum.
Average Annual Salary expectation as a janitor in the U.S.: $28,989
9. Animal Trainer
Another common trait with individuals with autism is their ability to connect with animals on a deeper level than ordinary individuals. Being an animal trainer is another broad area that is all-encompassing for many individuals. Animal training could involve training a pet with the owner, or training a pet for a movie role or training a pet for the sake of so as to drop a bad habit it picked up.
Five Important characteristics every animal trainer should possess:
Basic communication skills
Animal lover
Creativity
Problem-solving skills
Flexibility
The first requirement before getting to work as a pet trainer is to love pets. You must be inclined to work with pets, particularly dogs and cats as they are the most owned pets in the country. Secondly, the autism spectrum level which fits this job are those who are Visual thinkers.
It is also among the best jobs for people with Asperger's syndrome or high-functioning autism as this work involves less interaction with clients – the animals being trained. It is one of the best jobs for autistic adults suffering from poor communication skills.
Average Annual Salary expectation as an animal trainer in the U.S.: $35,722
10. Animator / Motion Designer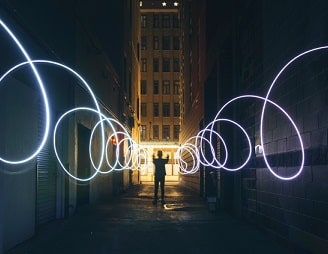 Another one is for creatives and for people looking for work-from-home jobs for autistic adults.
Animation involves using moving images to tell a story and create a plot. With technological advances, animation is now done with the use of computer-generated imagery. Just like architecture, an animator must love to design and draw images; ranging from images of persons, animals, inanimate objects which will be displayed in the movie.
To be an animator, you should have the following characteristics:
Design Skills
Good Artistic and drawing skills
Detail-oriented
Creativity
Graphics software skills
Animation should be done by those on the spectrum who are Visual thinkers, there really is no better match. Where visual thinkers become animators, a lot of self-expression is done and much creativity is birthed. Most of the animation movie characters we love and watch on TV are the result of creative visual thinkers.
Non-Visual thinkers should totally steer clear of this area of employment as it is contradictory to their strong points. For those who have high-functioning autism or Aspergers, and those with poor verbal skills, this could be an option so far they are great with designing.
Average Annual Salary expectation as an animator in the U.S.: $56,886
Conclusion
The autism job opportunities and careers for autistic adults are abundant. Though as has already been stated, you must know how to make your strengths stand out. Do not go where your more prominent ability will be underappreciated and avoid the worst jobs for autistic adults and Aspergers.
So, if you know you function really well on the drawing board with your drawing pencils and other equipment, you're most likely a visual thinker and would fit into an employment type that needs designs – e.g. architecture, animator.
If you are good with numbers, then you should focus on careers for Asperger's which deals with numbers such as accountancy.
When getting a job with autism, it is simply important to know your strong points and make them your selling point and center of attraction. If you feel more comfortable working remotely, you can have a look at our list of jobs for disabled people at home, these are great options if you're best skill isn't socializing or if you simply feel difficult going to a workplace.
FAQs
Can autistic people work?
Yes. Autistic people can work as well as every other person in society. When autistic persons get to work in the proper organizations where they should, the services they offer tend to be indispensable.
What jobs can autistic adults do?
Autistic persons are able to perform a variety of jobs and can be employed in various organizations. Some of the best jobs for autistic people include Computer programming, accountancy, janitorial work, photography, catering, amongst others. We have created a complete list in the in-depth guide. You can also search for more of them online via "autism-friendly jobs near me."
We are sorry that this post was not useful for you!
Let us improve this post!
Tell us how we can improve this post?