Diversity and Inclusion Topics for Discussion : 9 D&I Talking Points
One of the most influential ways we can practice inclusive behavior at our workplace is by talking about it. Bringing up diverse topics to discuss helps us to broaden our minds on the issue, see things from another perspective, and therefore come up with new approaches to foster inclusive behavior.
Creating a more diverse and inclusive workplace structure requires many parts working together in developing a long-term strategy that will see to the sustenance of the diverse and inclusive workplace being built.
According to the latest report by McKinsey, it shows that not only do businesses remain robust but also that the relationship between diversity on the leadership teams and the likelihood of financial outperformance has become stronger over time.
This shows that the advantages of D&I practices cannot be overemphasized. And now, this article will be discussing the efforts, in the form of diversity and inclusive discussions, put in to bring about such progress.
For HR and Training leaders, the implementation of an effective diversity training program is one of the major dimensions of improving the workplace culture and encouraging inclusive behaviors in the workplace. In fact, there are many benefits to hiring people with disabilities.
Therefore it is important to note that part of this training will involve having diversity and inclusion discussion topics. These discussions will cover key matters related to workplace D&I.
These discussions aim to bring diverse groups of workers together in such a way that allows them to positively contribute to organizations by putting aside their differences and working together as a team.
Is your company offering inclusive jobs for people with disabilities? As an employer, you can publish your job offers on MyDisabilityJobs and reach thousands of qualified candidates.
How to talk about diversity in the workplace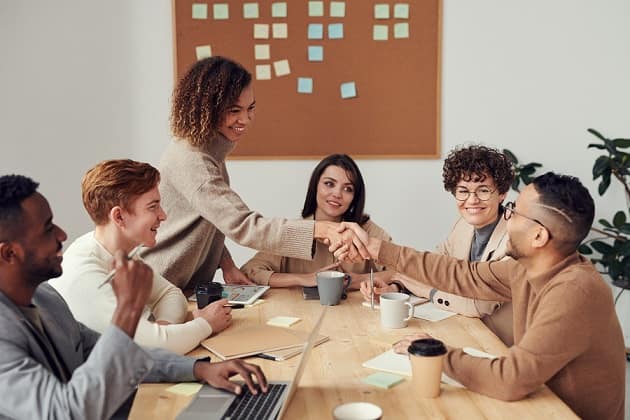 Diversity and inclusion topics and discussions may be a bit tricky, because these are matters concerning people's values and belief systems, and you can trust that a lot of people hold these things close to heart.
There are many ways for facilitating diversity conversations in the workplace that can help you bring the topic to your workplace.
This same reason prevents people from even talking about it at all, which is causing more harm than good in hindsight.
4 Tips on how to talk about inclusion or diversity
There is no one guide to do this. Don't go about looking for a template somewhere because diversity is broad and people are different. You just have to know what not to say and be as nice as you can be when talking.
You must avoid rude or sarcastic comments. Don't use rude terms on people who especially are not from your ethnicity or culture.
Understand when the discussion is going off course, or when the other person may no longer be interested in continuing.
Some people find it hard to just say it, so their body language speaks for them, have an eye for that.
Don't go overboard with the questions. Understand when questions are hitting too close to home and encourage the person by giving answers from your own experience to the same questions you're asking.
9 Diversity and inclusion topics for discussion (D&I talking points)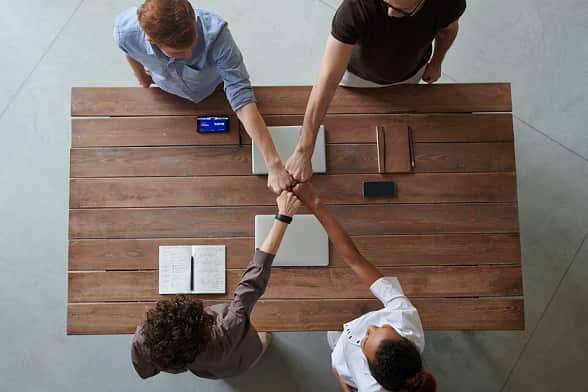 Just as we mentioned earlier in this article, we must communicate with each other in the workplace over the issue of diversity. Now seminars and programs offer an opportunity for this, so we're going to be looking at key D&I discussion topics you can bring up and discuss in your seminar.
These (D&I) diversity and inclusion talking points should help with the discussions that may come up in meetings between employers and employees.
1. Racism
Talking about diversity in the workplace without mentioning racism is not complete.
With everything going on in the world today concerning color differences, leaders have to talk about it in their training, because there's hardly any organization that does not consist of mixed races of employees especially when they have an inclusive image.
Best management practices on racism should be discussed and workers encouraged not to be instigators of racism.
Disciplinary action should be taken against falters.
2. Diversity in Culture
Cross-cultural training is very important.
Any company that wants to take complete advantage of the opportunity that can come from intercultural work must pay attention to it.
Cross-cultural training helps workers from other countries experience less shock and discomfort when relocating for work in a new city. It will also help them to be more receptive and understanding of their co-worker's cultures.
3. Intentional Inclusion
In diversity training seminars, it is necessary to pay attention to intentional inclusion.
It is referred to as plans that are purposeful, and action-based towards the establishment of positive changes in the organization.
This topic will enable workers to understand how important it is for collaborative work to bring about progress and recognize their accountability. Procedures should be put in place to ensure that the workers practice what was taught.
4. Microaggression
When it comes to discussing diversity in the workplace and microaggression, not enough is being talked about on the matter.
The environmental insults, verbal or body language slights that come across to people as negative or hostile can lead to low morale and low self-esteem if allowed to carry on for long.
Whether it is intentional or not, which is hard to discern most of the time, it still poses a subtle threat the unity inclusion brings.
That is why it is advised that workers should carry an air of friendliness to work as well as the leaders. Complaints should be reported to the appropriate authorities and concerns too, especially when it is observed from one of the employees by another so that misunderstanding would be avoided.
5. Unconscious Bias
This is a common diversity training topic and it is one of the most commonly discussed as well for a good reason.
Unconscious bias is usually perceived as one of the biggest disablers of diversity. Some people claim that unconscious bias is the archenemy of innovation.
Unconscious bias training is needed when our minds tell us that people who think, act, and look similar to us are safer or better than those who do not. It stems from fear and we may not even be the slightest bit aware of our actions.
We must change the way we think if we think like this because people will bring different attributes and ideas to the table, leading to ultimate growth, which would be cut short on your part. After all, you're mentally withholding yourself subconsciously.
Is your company offering inclusive jobs for people with disabilities? As an employer, you can publish your job offers on MyDisabilityJobs and reach thousands of qualified candidates.
6. LGBTQ+
LGBTQ+ have gained recognition due to the massive effort they've been putting in and still are, in securing their rights to their sexuality.
This should be included in the training so that employees know how to accept these people whether they come as fellow workers or customers.
And it will help workers who are a part of the community to feel accepted in their workplace and thrive better.
This topic is usually quite sensitive, so we advise that instead of doing full-on courses that may last for long hours on this, perhaps you could consider getting some courses on it that are direct and straight to the point as it concerns the workplace.
7. The Gender Pay Gap
The latest research carried out by the World Economic Forum finds that the economic divide is getting wider in many regions, and even where it's closing, progress is still too slow.
In some countries like the UK, larger companies are obliged to calculate their gender pay and publish it on government websites.
To tackle the gender pay gap in your business, you should start by measuring it. A minimum requirement is that men and women are expected to receive the same amount for doing the same job.
8. Gender Identities
Gender has gone far beyond a binary divide between men and women. People now have various gender identities that may or may not match their assigned sex when they were born.
A truly inclusive business would take note of this and act accordingly.
These people are experiencing some form of discrimination now in different ways, so to support and stand by your inclusive practices, you can take the following steps;
Ensure you have a diversity policy supporting transgender people and stating firmly any disciplinary action against discrimination.
Help those undergoing transition by giving them time off for surgical procedures or perhaps health issues.
Avoid repetition of the gender binary in your vocabulary.
9. Bridging the Generation Gap
When we think of diversity, we're quick to think of race, gender, sexuality, and the likes, but ageism is usually overlooked. And it poses actual problems.
To achieve true generational diversity, we must look beyond just age discrimination. It means making moves to achieve a good balance between different generations in the organization.
Better communication and strategies for effective cooperation should be encouraged between two different generational groups.
Is your company offering inclusive jobs for people with disabilities? As an employer, you can publish your job offers on MyDisabilityJobs and reach thousands of qualified candidates.
Conclusion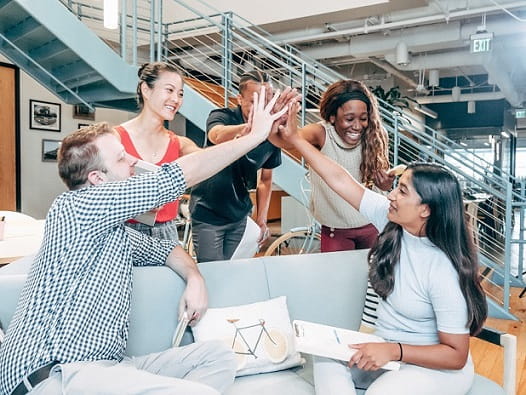 Encouraging (D&I) diversity discussions through dedicated meetings and/or company culture have proven to be very useful in bringing employees to a state of obligation to inclusivity in the workplace.
The contributions of workers, especially those whom these various topics may apply to personally, will give employers and department heads an insight into proper policy and acceptability management that will make the workplace function in a productive capacity.
FAQ
How do you talk about diversity and inclusion in the workplace?
The best way to talk about diversity and inclusion is through seminars, as well as personal organizational meetings, making use of diversity and inclusion discussion questions for a more engaging discussion. Lectures should be prepared on the topics to be presented and properly detailed. And there should be room for questions and answers.
What are the tips when it comes to talking about inclusion or diversity
There is no one guide to do this.
You must avoid rude or sarcastic comments.
Understand when the discussion is going off course
Don't go overboard with the questions. 
Related articles
Diversity Recruiting Strategies and How to Recruit Diverse Candidates
Diversity Management: What is it and Concept
Challenges of Diversity in the Workplace & How to Overcome Them
Managing Diversity in the Workplace: 10 Strategies
Fostering Inclusion: Work Environment | 12 Ways to do it
Fostering Diversity in the Workplace : How to Do it in 10 Ways
Benefits of diversity and inclusion in the workplace
Inclusive Behaviors in The Workplace | 15 Ways to Promote it
DEI Training & Topics: What is it & Implementing Strategies
We are sorry that this post was not useful for you!
Let us improve this post!
Tell us how we can improve this post?