Jobs For Blind and Visually Impaired People – Top 10 Career Opportunities in 2023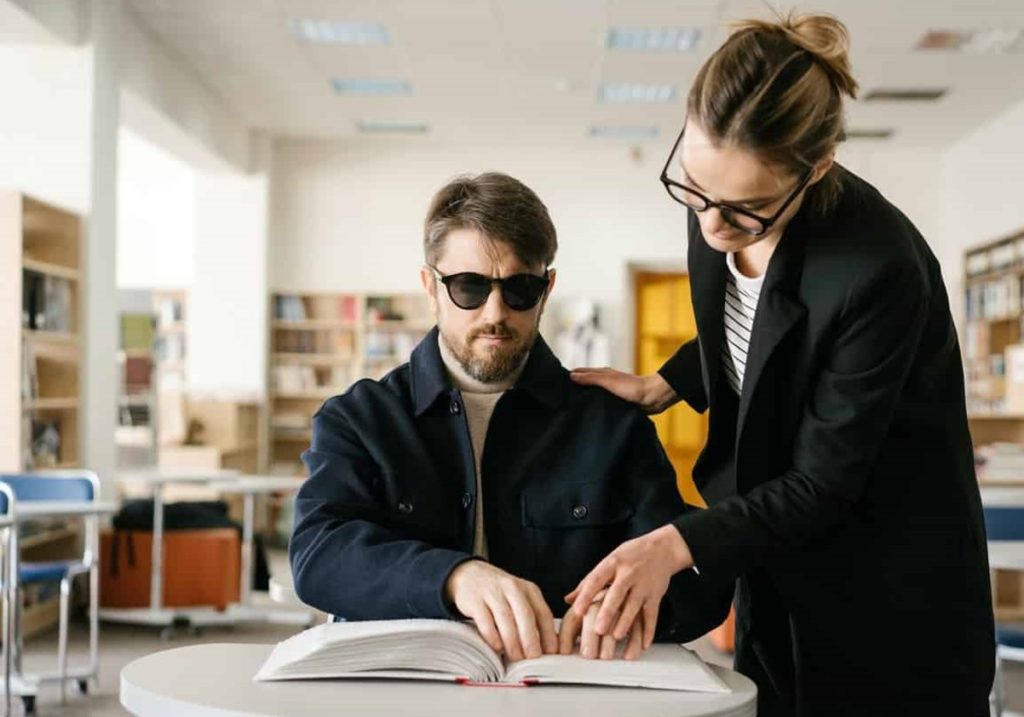 Currently, there are approximately 7.6 million visually impaired people in the United States. Of those, around 1.3 million are legally blind. The employment rate for individuals with a visual disability in 2020 was 34.6%, compared to 73.3% for individuals without a disability. These statistics highlight the need for a more inclusive and accessible workforce. Therefore, here we present some great opportunities for this community.
Employers and organizations are more accommodating nowadays which means that more industries and more jobs for the blind are arising in the workforce.
This article is here to encourage any blind person and empower you to create your own career path as a blind person. Before you start looking for a job, spend some time reflecting on your unique interests, skills, experiences and ambitions.
List down all your positive qualities and keep them in mind. Employees with visual impairment are found across several different industries. Here's a list of good jobs for the blind and visually impaired.
Looking for a job as a blind person? We invite you to have a look at our list, follow this link: jobs for people with disabilities to find and apply for disabled friendly jobs that might interest you.
1. Rehabilitation Counselor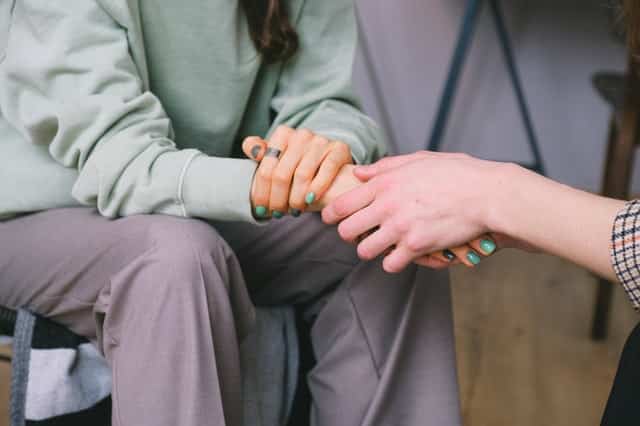 This job works with individuals who have diverse disabilities to help them achieve personal, social, and vocational goals. Rehabilitation counselors also advocate for visually impaired individuals in the workplace, ensuring that their rights are protected and accommodations are made as necessary.
The employment of rehabilitation counselors is expected to grow by 10% from 2020 to 2030, which is faster than the average for all occupations. While the median annual wage is around $37,530. The lowest 10% earned less than $24,270, and the highest 10% earned more than $65,610. The top-paying industry for rehabilitation counselors was the federal government, with a median annual wage of $76,390.
With the right education and training, visually impaired individuals can excel in this field and make a real difference in the lives of those they serve, while also earning a competitive salary.
2. Financial Advisor
Average salary: $89K
The financial industry is a strong sector to enter and it's one of the industries suitable for blind people. Working as a financial advisor you would be advising people on how to manage their money.
If you enjoy working with people and have great communication skills, this could be a good job for you which you will find rewarding.
Mainly you will be responsible for researching the markets so you are aware of the products and services available. You can then offer them to clients to help them reach their financial goals depending on whether they're aiming for long-term or short-term financial investments.
If you're interested in this common job for blind people, you would need a bachelor's degree in business or economics to enter the financial industry. You can later choose to specialize in business, tax, insurance or accounting. This job is also one of the best sit-down jobs for disabled.
3. Physical Therapist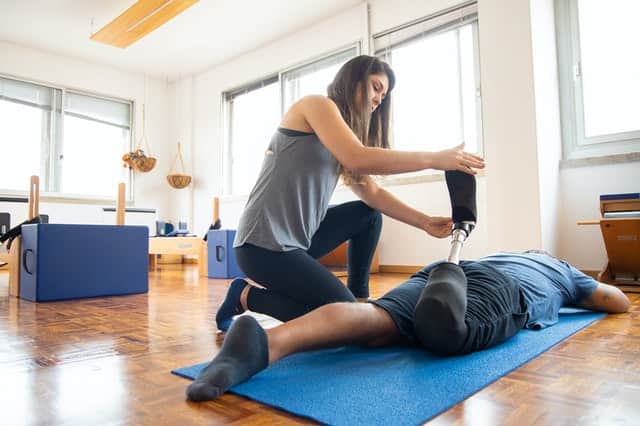 Average salary: $91K
The medical industry also offers good jobs for blind people. Working as a physical therapist gives you the opportunity to help others manage their pain or limited mobility due to injury or medical conditions.
As a physical therapist, you would be working with people from different age groups. Your unique set of skills and qualities can empower patients to deal with their pain and encourage them to move forward in their life.
This is one of the best jobs for blind people as it's truly fulfilling, and it's a place where you can inspire others with your skills. This profession has many different areas which you can specialize in.
The number of job openings for physical therapists is expected to grow by 21% in the next 10 years. Which means that it's a good industry to work in as the demand for physical therapists will be high. To work as a physical therapist you need a Doctor of Physical Therapy (DPT) degree which will allow you to get your license.
4. Network Engineer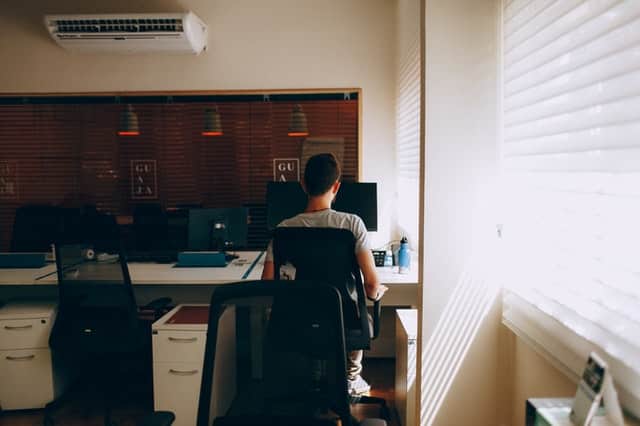 Average salary: $117K
Network engineers are good at imagining complex networks and routers. If you're good with technology, this is a good job for the blind which you will enjoy doing.
Working as a network engineer is one of the most common jobs for visually impaired people. The fact that they learn to excel at internal visualization makes them excellent for this type of job.
If you start working as a network engineer, you would be responsible for designing networks. The complexity of your tasks depends on whether you're working on small-scale links between a company's different locations or a whole cloud-based infrastructure. You will also be supporting users who would be either employees of a company, clients or suppliers. Troubleshooting also falls under your range of tasks so you would be solving any problems that might arise in the network.
You would need a bachelor's degree in computer science, networking, information systems, IT, or computer engineering if you want to start your career as a blind person in this industry.
5. Software developer
Average salary: $110K
Another good job for the blind in the tech industry is working as a software developer. This career path is very common with blind people in fact, a survey by Stack Overflow found that about one out of every 200 software developers is blind.
Technologies like screen-reading software and other adaptive technologies make it possible for blind people to code and perform the tasks required to develop apps and computer programs.
Application software developers are responsible for designing computer applications. The kind of software you create varies depending on which company you're working for. You could be designing games, custom software for a specific client, commercial software, and programs for internal use within a company.
If you want to start working as a software engineer, ideally you would have a bachelor's degree in software engineering. However, studying computer science or engineering could help as well.
Note that developer is also recommended as an easy job for disabled adults.
6. Occupational therapist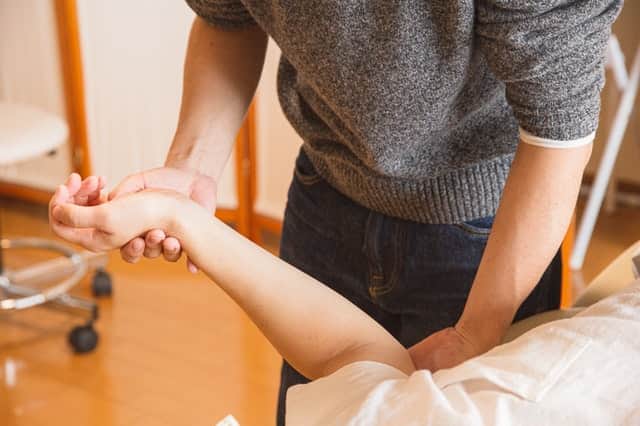 Average salary: $86K
Occupational therapists help people with disabilities or chronic illnesses become more independent. If you would like to facilitate other people's lives to become more self-sufficient, working as an occupational therapist can be highly rewarding for you.
You will be enriching other people's lives and helping them live a fuller life as they become more self-reliant. Your own experiences and resilience can be inspirational and provide empowering insights into your patients' challenges and obstacles they might be facing.
To work as an occupational therapist you would need to earn a bachelor's degree in a related field, like biology or physiology. Then you would need to advance to a master's degree as it is required by all states to qualify for a job in Occupational Therapy.
7. Speech-language pathologist
Average salary: $80K
Communication is an essential element of everyday life and it is quite rather complex. Having a disability can make communication more difficult. Your positive qualities and skills learned from your own experiences can be utilized to help others facing similar situations in different scenarios.
Your responsibilities as a Speech-language pathologist involve assessing, diagnosing and treating people to help prevent communication disorders. You can be working with different age groups ranging between children to adults. Certain speech-language pathologists work in schools and you can also work in healthcare facilities such as hospitals or private clinics.
Working as a speech-language pathologist is one of the most rewarding jobs for the totally blind with good career prospects. More people are experiencing speech problems due to several different issues like strokes or dementia, which means that the demand is high.
To work as a speech-language pathologist you would need a bachelor's degree in a related field, plus a Master of Science in Speech-Language Pathology.
8. Personal trainer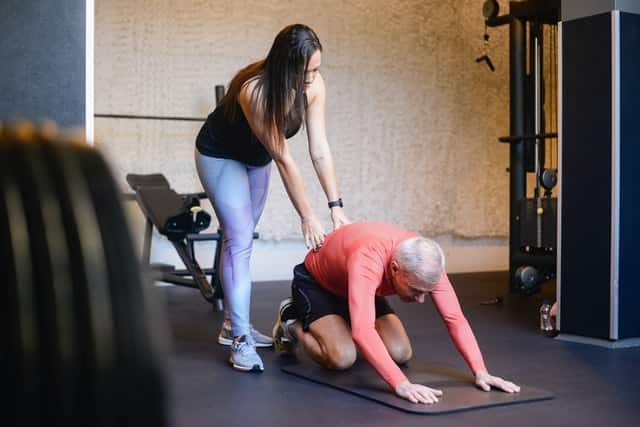 Average salary: $41K
Do you enjoy physical activity and you're enthusiastic about physical fitness? If you have a passion for working out, you can share it with others and train people to be in their best physical shape.
Physical exercise produces endorphins in the brain which is a chemical that makes you feel good and also boosts your mood. So working as a fitness trainer is a good job for the blind which helps them maintain a positive outlook on life and inspire people to be the best version of themselves.
You can decide to work with a gym, or you can also have your own career as a personal trainer with your own clients. This gives you flexibility as you can choose your own hours and clients to work with. You can also specialize in empowering and inspiring blind people and act as a role model for other people with disabilities to stay physically fit.
To work as a personal trainer you need a personal training certification as a certified personal trainer. Having a high school diploma or equivalent degree also helps in this career for the blind path.
9. Marketing specialist
Average salary: $66K
Working as a marketing specialist is one of the best jobs for the blind as it offers career prospects in every industry. Every company or organization uses marketing to reach and attract clients.
A marketing specialist advises companies on the best ways to sell their products and services. You would also be responsible for conducting research, suggesting sales strategies and implementing promotional campaigns.
To work as a marketing specialist you need to have a bachelor's degree in journalism, marketing, communications or a related field. This job is also one of our best jobs for disabled people at home.
11. Massage therapist
Average salary: $44K
If you're into wellness and well-being, working as a massage therapist can be a rewarding job for you. Having a blind disability enhances your ability to pay close attention to bodily sensations which can help you offer effective massage treatments.
As a massage therapist, you can work with a gym, a spa or even have your own clients. This gives you the flexibility to organize your own schedule and have your own space to work from. You can specialize in giving specific massage techniques to a distinct group of people like athletes or children, and focus on a specific body system.
There are several niches which you can choose from such as (but not limited to):
Aromatherapy,
Deep tissue massage,
Integrative Structural Massage Therapy
To become a massage therapist, individuals typically need to complete a postsecondary program that includes both classroom instruction and hands-on training. Many states also require licensure or certification, which typically involves passing an exam.
12. Braille Transcriber
Braille is a crucial tool for people with visual impairments to access written information. Braille transcribers use different software to create braille versions of written materials, including textbooks, novels, and other documents.
To become a braille transcriber, you must: complete specialized training that includes instruction in the braille code, formatting, and transcribing methods. Braille transcribers must also have excellent typing skills and attention to detail, as accuracy is essential in this profession.
The employment outlook for braille transcribers is positive. Employment is projected to grow 8% from 2020 to 2030. The median annual wage for all transcriptionists was $34,040 in May 2020. However, braille transcribers may earn a higher wage due to the specialized skills required for this profession.
For visually impaired individuals, a career in braille transcription can be an especially rewarding choice. It not only provides them with a stable income, but it also enables them to use their unique skills to help others with visual impairments gain access to printed materials.
Related articles:
– Part-Time Jobs for Disabled Person
– Easy Jobs for Disabled Adults
– Work from Home with a Disability
– Jobs for People in Wheelchairs
– Jobs for Deaf People or Hard of Hearing
– Best Jobs for Dyslexics (Adults)
– Best Jobs for Adults with Slow Processing Speed
FAQ
What kind of jobs are good for blind people?
Here's a list of the 12 best jobs for the blind:
1. Rehabilitation Counselor
2. Financial Advisor
3. Physical Therapist
4. Network Engineer
5. Software Developer
6. Occupational Therapist
7. Speech Language Pathologist
8. Personal Trainer
9. Marketing Specialist
10. Counselor
11. Massage Therapist
12. Braille Transcriber
Can blind people hold a good job?
Yes for sure! New technology advances have made it easier for the totally blind to include themselves in the workplace among several industries. Companies and organizations are more accommodating and aware which facilitates their life at their workspace. Blind people have a unique set of skills to offer which can be very useful within a company or organization.
Can blind people work?
Yes, blind people can work! There are numerous proofs of blind people being excellent in their jobs.
We are sorry that this post was not useful for you!
Let us improve this post!
Tell us how we can improve this post?