15 Best Mindset Training Courses with Life-Changing Results in 2023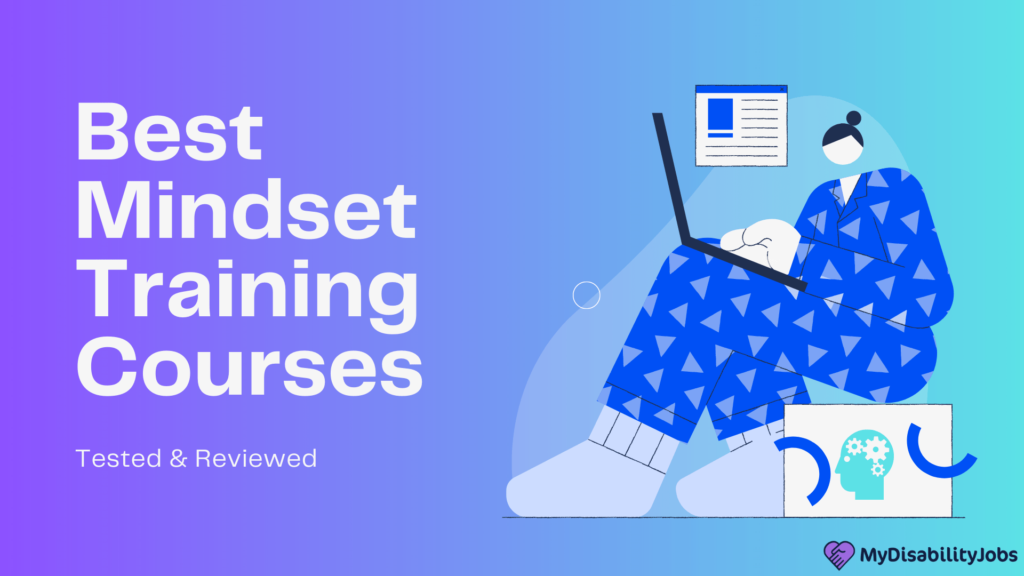 Mindset training has gained significant traction in recent years, becoming a focal point for individuals and organizations aiming for transformation and success. With an abundance of mindset courses available online, it can be challenging to pinpoint the ones that truly deliver outstanding results.
In this article, we'll provide an in-depth analysis of the best 15 mindset training courses. These programs cover various mindset topics, from growth mindset training for business to comprehensive mentality training for personal development and success.
Dive in further as we review the best mindset training courses for personal development, success and achieving goals, mindset coaching programs and mentality training for employees.
15 Best Mindset Training Courses
A pivotal figure in positive mindset training, Carol Dweck, has extensively researched divergent mindsets. Her research shows that people with growth and abundance mindsets are more attentive to their mistakes and have increased brain activity in specific areas of the brain linked to learning from errors. These brain regions are critical for learning from mistakes, setting them apart from those with fixed and scarcity mindsets.
Quick Overview of the 15 Best Mindset Training Courses (Complete reviews below the table)
Below is a comprehensive table featuring the best mindset training courses, encompassing a range of durations, instructors, and prices:
1. Abundance Mindset Course by Grace-Being -> Best training overall

The number one mindset training course on our list is "Abundance Mindset Course – How to Cultivate and Abundance Mindset and Manifest Your Dreams." This mindset course is perfect for those looking to evolve personally and professionally.
Created by Grace Being, a certified coach, this course dives deep into understanding the concept of mindset and transitioning from a fixed and scarcity mindset to a growth and abundance mindset.
Through this course, participants will learn how embracing a growth and abundance mindset can unlock unparalleled potential, leading to increased adaptability, resilience, and opportunities. By mastering this shift, individuals often discover enhanced satisfaction in their personal and professional lives, fostering creativity, positivity, and opening doors to a world of limitless possibilities.
The course isn't just theoretical. It offers practical tools like visualization exercises, gratitude practices, and mindset-changing techniques.
This comprehensive mindset training is tailored to dismantle your limiting beliefs, propelling you to achieve beyond your wildest dreams.
Breaking down complex ideas into simple, relatable terms, the mindset program walks participants through the process of mindset transformation step by step. It draws insights from notable figures like Albert Einstein, Psychologist Carl Jung, and media mogul Oprah Winfrey.
Moreover, it celebrates inspirational figures like Aimee Mullins. Despite having a physical disability, Aimee has soared to heights as a model and athlete, showcasing the power of a growth and abundance mindset.
Whether you're aiming to secure a new job, earn a promotion, boost your performance, attract new opportunities, or transform your lifestyle, this program is designed to guide you towards those very aspirations.
Pros
Created by a certified coach.
Best value for money.
Clear, hands-on exercises included.
Features relatable real-life scenarios.
Techniques are evidence-based for mindset shifts.
Ideal for personal, professional, and spiritual growth.
Cons
No certificate of completion
Lacks focus on corporate mindset training for employees.
Learning objectives:
Learn what "growth" and "abundance" mindsets really mean.
Try out visualization exercises to help create a better future.
Learn simple thankfulness habits to feel better every day.
Use what you've learned in both your personal life and at work.
Spot the difference between negative (scarcity) and positive (abundance) ways of thinking.
Pick up easy-to-use tips to start thinking with more positivity and abundance.
Discover proven methods to catch and challenge self-doubt or negative thoughts.
Get inspired by amazing real-life stories that show the power of thinking positively.
Build a step-by-step plan for becoming a more positive and goal-oriented person.
Find out how thinking differently can help you reach big dreams over time.
Cost: $111
Mindset Training Duration: 2 hours
Requirements: Open to new perspectives, self-commitment.
Who's it for: Individuals who are ready to break free from self-imposed limitations and embrace a future of unlimited possibilities.
2. Leading with a Growth Mindset -> Best for Leaders

Topping our list next is "Leading with a Growth Mindset" – a compelling mindset class tailored for individuals who seek to bolster their mindset leadership training in a corporate setting.
Designed by Karen M. Allen, a Mindset Coach, Speaker, and Advisor, this growth mindset class delves into the heart of leadership and underlines the pivotal role a growth mindset plays in steering success. By breaking down the intricate dynamics of leadership, it teaches how one's mindset not only shapes their perspective of life but also defines their interactions and treatment of others.
Participants will grasp how leaders with an expansive growth mindset cultivate workspaces brimming with innovation, collaboration, and empathy. The mindset training class is meticulously designed to equip leaders with strategies on how to change the mindset and behavior of employees, fortify their mental resilience, enhance communication, and establish a foundation of trust.
The course doesn't stop at theory. With three chapter quizzes, learners have ample opportunities to test their understanding.
And the cherry on top? A certificate of completion awaits at the end, with Continuing Education Units also available for those who are interested.
Pros
Mindset training class hosted by a renowned mindset coach.
Breaks down leadership concepts in relatable terms.
Emphasizes practical application in the workplace.
Provides quizzes to reinforce learning.
Certificate of completion and Continuing Education Units available.
Cons
May not cater to those outside leadership roles.
Mindset class duration is only 40 minutes.
Learning Objectives:
Grasp the foundational principles of a growth mindset in the context of leadership.
Recognize how a leader's mindset can shape organizational culture and influence team dynamics.
Discover strategies to foster innovation, collaboration, and trust within teams.
Learn to identify and overcome challenges using a growth mindset approach.
Understand the importance of mental resilience in leadership and gain techniques to bolster it.
Improve communication skills by adopting a growth-centric perspective.
Explore methods to nurture and develop team members for collective success.
Understand the ripple effect of a leader's mindset on team morale and performance.
Gain insights into creating a work environment that thrives on empathy and positive reinforcement.
Equip oneself with actionable steps to transition from a fixed to a growth mindset as a leader.
Cost: $39.99
Mindset Training Duration: 40 minutes
Requirements: Open to embracing leadership growth.
Who's it for: Aspiring and current leaders keen on enhancing their mindset.
3. How to Work Smarter, Not Harder: Save Time and Money and Increase Productivity -> Best for Productivity

If you've ever felt like there aren't enough hours in the day, you're not alone. Chelsea Krost, a pioneer in influencer marketing, brings her expertise in this mindset course online designed to help you reclaim your time and boost productivity.
With the evolving nature of remote work and the challenges of handling numerous projects, it's essential to learn to work smarter and not necessarily harder.
Chelsea breaks down tested tools and workflows, providing actionable tips to enhance your overall efficiency. Whether you're an entrepreneur, a budding small business owner, or someone aiming for career progression, this course offers insights into effective time management, conquering that ever-growing to-do list, and capitalizing on technology to automate and delegate tasks.
The mindset training also dives deep into optimizing your social media, content marketing, and branding to funnel more traffic to your business, irrespective of your industry.
Above all, Chelsea emphasizes the mindset shifts required to succeed without feeling overwhelmed. Given the course's hands-on approach, participants will walk away with strategies they can implement immediately.
Pros
Offers a holistic view on productivity.
Real-world tips and tested tools included.
Structured for a variety of professionals.
LinkedIn Learning Certificate available.
Emphasizes both hard skills and mindset shifts.
Accessible on various devices, with quizzes to track progress.
Cons
Might require some basic familiarity with content marketing and branding.
Course duration might be short for those seeking in-depth exploration.
Learning Objectives:
Discover the essentials of working smart in today's remote work landscape.
Master the art of effective time management.
Dive into actionable strategies to tackle daily tasks efficiently.
Learn about automation tools that can revolutionize your workflow.
Harness the power of delegation to free up valuable time.
Optimize your online presence, from social media to content marketing.
Understand the entrepreneurial mindset for success.
Apply the teachings to any industry for tangible growth.
Familiarize yourself with branding techniques to draw attention to your business.
Transform your day-to-day work habits and achieve more with less stress.
Cost: $24.99
Mindset Training Duration: 1h 8m
Requirements: Open to new approaches in time management and productivity.
Who's it for: Those looking to boost their productivity in business or personal endeavors.
How to Work Smarter, Not Harder
4. Leadership Mindsets -> Best for HR leaders

The next growth mindset training program on our list is "Leadership Mindsets," a game-changer for those poised to make a remarkable imprint in the realm of leadership.
Created by Sesil Pir, a renowned HR Thought Leader and Author, this course unpacks the profound influence of mindset on leadership performance. The intricate dance between mindset and action is often overlooked, but it's where leaders can make a tangible difference.
Drawing on collaborative research with Stanford University, Sesil Pir highlights how our reference points—our mindsets—shape relationships, outcomes, and leadership trajectories.
The research provides insights into how leaders with a positive mindset recalibrate their thinking patterns, invigorating employee engagement, instilling a sense of purpose throughout their teams, and championing the ethos of continuous learning.
Breaking it down, this course is not about presenting facts for rote memorization. Instead, it's a journey of self-discovery and transformation, leading you to consciously evolve your mindset. The outcome? You not only enhance your leadership style, but you also ignite that spark in others, fostering innovation and driving sustainable business results.
Pros
Curated by an acclaimed HR thought leader.
Packed with cutting-edge research from Stanford University.
Designed to inspire transformation at a deep, mindset level.
Focuses on the ripple effect of a leader's mindset on team dynamics and business outcomes.
Emphasizes the role of mindsets in driving innovation and sustainability.
Practical insights into promoting employee engagement and lifelong learning.
Cons
Course duration might be brief for some learners.
No hands-on projects included for practical application.
Learning Objectives:
Grasp the profound influence of mindset on leadership efficacy.
Discover the science behind how reference frames impact relationships and results.
Recognize the signs of fixed and growth mindsets in leadership scenarios.
Learn tactics to consciously evolve and adapt your leadership mindset.
Understand the connection between mindset and employee engagement.
Explore strategies to champion continuous learning in your organization.
Leverage mindset to drive innovation and sustainable business growth.
Cost: $39.99
Mindset Training Duration: 35m 7s
Requirements: Familiarity with basic leadership concepts, an open mind.
Who's it for: Established leaders aiming for transformation, HR professionals, and those aspiring for a deeper dive into the mechanics of impactful leadership.
5. Building Resilience as a Leader -> Best to boost resilience

In today's unpredictable business landscape, a leader's resilience often determines the trajectory of success for both themselves and their teams. "Building Resilience as a Leader", crafted by psychologist and executive coach Gemma Leigh Roberts, introduces participants to the foundational tools needed to bolster resilience.
This growth mindset course not only teaches leaders how to withstand adversity but also equips them with actionable strategies to help their teams and entire organizations rise above challenges.
Delving deep into resilience's critical role, this course emphasizes its power in navigating obstacles, facing challenges head-on, and steering businesses towards significant results.
Gemma's practical insights are ideal for busy leaders on the go, seeking that added advantage to overcome hurdles and shine during demanding times. If you're keen on cultivating an unyielding spirit and leading from the front, even when the going gets tough, this mindset training course promises valuable takeaways.
Pros
Crafted by an experienced psychologist and executive coach.
Focused on practical, actionable strategies.
Equips leaders to strengthen both personal and team resilience.
Comprehensive approach: from individual mindset to organizational fortitude.
Suitable for the fast-paced leadership environment.
Cons
Requires intermediate understanding of leadership concepts.
More of a mentality training class rather than a full program.
Learning Objectives:
Understand the essence and importance of resilience in leadership.
Implement strategies to foster a resilient mindset.
Navigate and overcome professional challenges effectively.
Lead teams with strength, ensuring they remain steadfast during uncertainties.
Incorporate resilience into organizational practices for long-term success.
Actively respond to risks and changes by leveraging resilience.
Learn how to communicate and model resilience for your team.
Discover the correlation between resilience and enhanced business results.
Cost: $39.99
Mindset Training Duration: 42m 55s
Requirements:Willingness to adapt and grow.
Who's it for: Leaders and managers seeking to boost their resilience and lead their teams effectively during challenging times.
Building Resilience as a Leader
6. Coaching and Developing Employees -> Best to coach employees

At the heart of a flourishing organization lies its most valuable asset – its employees. When these employees are nurtured, guided, and empowered, they drive innovation, ensure customer satisfaction, and push the organization's boundaries.
"Coaching and Developing Employees", curated by leadership and negotiation coach Lisa Gates, illuminates the path for managers and leaders to transition from a command-centric approach to a more collaborative, coaching-based leadership style.
Lisa Gates emphasizes the profound impact of a coaching culture in the workplace. With this course, participants are introduced to methodologies and strategies that boost employee autonomy, spark their problem-solving abilities, and enhance their professional growth.
By integrating real-world coaching conversations, the course offers a practical glimpse into the transformative potential of effective coaching on team productivity and business outcomes.
Pros
Led by a renowned leadership and negotiation coach.
Comprehensive coverage: from basics to advanced coaching techniques.
Tools and assessments to set, track, and achieve team goals.
Real-life coaching examples for better grasp and application.
Encompasses both employee coaching and people development skills.
Cons
Requires commitment for active participation and practice.
Might need prior familiarity with basic leadership principles.
Learning Objectives:
Grasp the significance of coaching in modern workplace dynamics.
Transition from traditional management to a coaching leadership style.
Employ open-ended questioning techniques for better employee engagement.
Understand and apply effective listening strategies.
Challenge employees constructively to foster their professional growth.
Utilize tools to outline career paths and set actionable growth objectives.
Ensure team accountability and maintain momentum towards achieving goals.
Recognize and mitigate potential challenges in the coaching process.
Practice and refine coaching conversations for optimal outcomes.
Cost: $39.99
Mindset Training Duration: 53m 59s
Requirements: Open-mindedness, readiness to embrace a coaching culture.
Who's it for: Managers and leaders aiming to enhance employee growth and drive organizational success through coaching.
Coaching and Developing Employees
7. Communicating in the Language of Leadership -> Best for leadership communication

In the panorama of professional development, leadership remains one of the most nuanced skills to master, especially when it involves effective communication. Aiming to bridge this gap, "Communicating in the Language of Leadership" stands out amongst other mindset classes.
This course, meticulously adapted from the well-acclaimed podcast "How to Be Awesome at Your Job", offers a concise yet powerful dive into the art of motivational and heart-centered communication.
Under the guidance of Chris Westfall, a communications expert and pitch champion, participants are exposed to the fundamental principles of purposeful communication in leadership roles. By breaking down the varied listening habits and integrating the impactful "you" language, Chris crafts a journey to elevate communicative prowess that aligns with leadership goals.
Pros
Crafted by recognized experts in leadership communication.
Offers a unique blend of theory and actionable steps.
Adapts globally recognized podcast insights into a structured course.
Teaches diverse listening habits for effective leadership.
Promotes "you" language, fostering better team connectivity and understanding.
Cons
Short duration might not cater to deeper nuances of leadership communication.
No inclusion of interactive elements like quizzes or project files.
Learning Objectives:
Recognize the intrinsic relationship between leadership and effective communication.
Differentiate between various listening habits and their impact.
Incorporate the "you" language to better resonate with and inspire teams.
Articulate goals in terms of their implications on others.
Engage teams by phrasing initiatives in a way that reflects their benefits.
Develop a more empathetic and influential communication style.
Understand the importance of heart-centered communication in leadership roles.
Cost: Annually: 1-month free trial, then $24.99/month or Monthly: 1-month free trial, then $43.60/month
Duration: 15mins
Requirements: Willingness to adapt and refine communication techniques.
Who's it for: Aspiring leaders, managers, and professionals looking to enhance their leadership communication skills.
Communicating in the Language of Leadership
8. Growth Mindset: The Key to Confidence, Impact & Fulfillment

In an ever-evolving professional landscape, understanding and embracing the concept of a growth mindset becomes pivotal. Diane Flynn, the co-founder and CEO of ReBoot Accel and an esteemed executive coach, brings forth this uniquely crafted course to underline the transformative potential of cultivating a growth mindset.
By demystifying the nuances between fixed and growth mindsets, Diane offers invaluable insights that can significantly magnify both personal and professional trajectories.
Diane Flynn's comprehensive mindset training program ensures participants not only recognize when they are ensnared by a fixed mindset but also equips them with actionable strategies to hurdle over the prevalent roadblocks. With the inclusion of the "One Yes challenge", the course imparts the courage to venture beyond comfort zones, encouraging learners to set ambitious goals and deeply introspect their learning journey.
Pros
Tailored by a recognized executive coach and CEO.
Comprehensive insights into the distinctions between fixed and growth mindsets.
Explores real-world strategies to foster a growth mindset.
Engaging "One Yes challenge" propels learners to embrace stretch goals.
Aimed to transform both individual mindsets and organizational cultures.
Rich in resources, including on-demand videos, practice tests, and downloadable tools.
Cons
Limited interaction or hands-on exercises for a practical understanding of mindset shifts.
The course might benefit from more extended duration for in-depth exploration.
Learning Objectives:
Comprehend the foundational principles of growth mindset and its transformative potential.
Recognize the manifestations of a fixed mindset and its implications.
Identify and navigate through the six primary growth mindset roadblocks.
Immerse in the "One Yes challenge" to set, chase, and evaluate ambitious targets.
Integrate a growth mindset within organizational structures to foster innovation, enhance engagement, and improve retention.
Cost: $59.99
Mindset Training Duration: 1 hour
Requirements: Open-mindedness and a willingness to explore one's mindset deeply.
Who's it for: Professionals, leaders, educators, and individuals seeking personal growth and enhanced confidence.
Growth Mindset: The Key to Confidence, Impact & Fulfillment
9. The Growth Mindset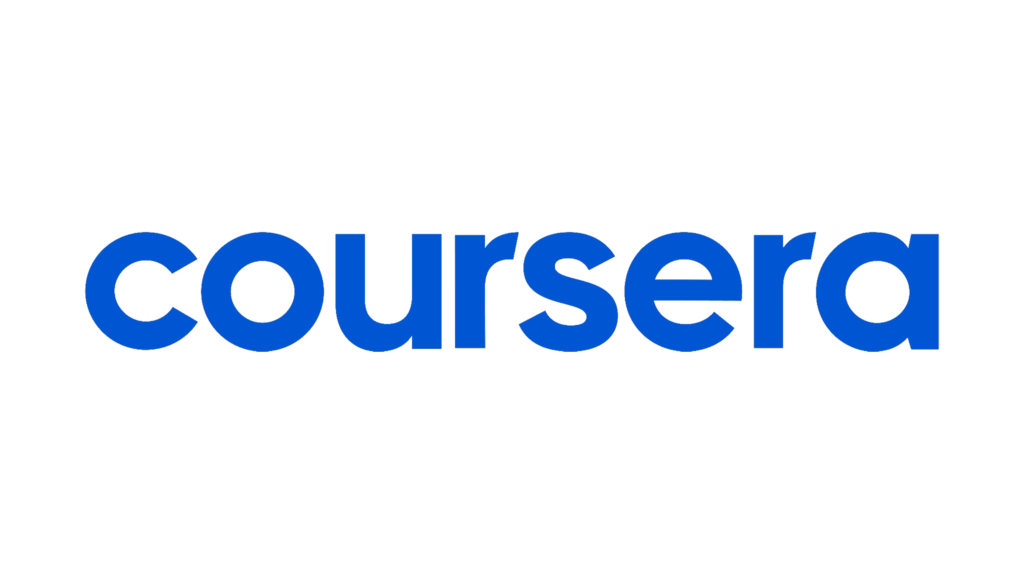 "The Growth Mindset" offers an in-depth exploration into the very foundation of personal and organizational development. Lisa Montanaro, a renowned instructor in the field of Growth Strategies, spearheads this journey, guiding learners to evaluate and evolve their mindsets for sustained success.
The mindset course kicks off by aiding participants in distinguishing between the fixed and growth mindsets. It further delves into the triggers that often propel individuals into a fixed mindset and provides actionable strategies for cultivating a growth-oriented outlook. By navigating this course, you'll unearth the significance of fostering a growth mindset in professional environments, thereby amplifying productivity, retention, and continuous learning.
A standout feature of this course is its emphasis on the dynamic nature of mindsets. It dispels the misconception of mindset as a static trait, underscoring that, with conscious effort and practice, one can transition between mindsets.
Armed with this knowledge, participants can confidently embark on a lifelong journey of personal and professional evolution, long after the course concludes.
Pros
In-depth growth mindset training for business.
Expertly curated by Lisa Montanaro, an authority in Growth Strategies.
Comprehensive coverage of mindset theories and their application in real-world settings.
Interactive quizzes and assessments to enhance learning outcomes.
Cons
A relatively longer course duration might require committed time management.
Might be theoretical for those seeking hands-on exercises and agile mindset workshops.
Learning Objectives:
Understanding Mindsets: Differentiate between fixed and growth mindsets, recognizing their distinctive characteristics and implications.
Recognizing Triggers: Identify the specific events or stimuli that can push one towards a fixed mindset.
Transition Techniques: Master strategies to shift from a fixed to a growth mindset, even in challenging situations.
Application in Professional Environments: Understand how to foster a growth mindset culture within organizational settings, enhancing productivity and innovation.
Lifelong Learning: Recognize the importance of continuous learning and evolution, anchored in a growth mindset.
Cost: $58.88/month
Mindset Training Duration: 10 hours
Requirements: Basic understanding of organizational culture and team dynamics.
Who's it for: Professionals and leaders seeking personal development and a transformative approach to challenges in the workplace.
10. Uncompromised Life with Marisa Peer

The "Uncompromised Life" program offers an in-depth 8-week journey into the depths of your mind and the thought patterns that mold your reality. Guided by Marisa Peer, this course integrates Transformational Hypnotherapy sessions each week, focusing on eight pivotal mindset shifts.
These sessions, inclusive of tutorials, hypnotic exercises, and Q&A segments, are designed to release your potential, transforming you into a Super Achiever.
Every transformational shift prompts a significant enhancement in aspects such as self-confidence, self-esteem, professional performance, relationships, belief in oneself, work ethic, and more.
Each element serves as a foundational block leading towards your uncompromised life. This enlightening experience requires less than two hours of commitment weekly, yet its impacts could be life-changing, illuminating the vast possibilities that lie within you.
Pros:
Addresses both personal and professional development.
Led by Marisa Peer, a recognized expert in Transformational Hypnotherapy.
Comprehensive 8-week mindset program with clear structure and progression.
Focus on unlocking hidden potential and breaking away from limiting beliefs.
Interactive format with Q&A sessions, ensuring a more personalized experience.
Cons:
Requires a monthly subscription for certification.
Might not be suitable for those not open to hypnotherapy.
Learning Objectives:
Understand and recognize limiting thought patterns and beliefs.
Master the principles of Transformational Hypnotherapy.
Achieve significant mind shifts to unlock full potential.
Improve both personal and professional areas of life.
Develop a consistent work ethic and boost career performance.
Cultivate healthier, stronger relationships.
Recognize the value of self-worth and amplify self-belief.
Cost: $99/month for a verified certificate
Mindset Training Duration: 14.3 hours
Requirements: Open-mindedness towards hypnotherapy and a commitment to self-exploration.
Who's it for: Individuals eager for profound personal transformation and unlocking their fullest potential through hypnotherapy.
Uncompromised Life with Marisa Peer
11. Transitioning from Manager to Leader

Sara Canaday, a renowned leadership development expert, speaker, and author, brings forth a structured course that assists individuals in making the essential shift from a managerial mindset to a leadership one.
Leadership isn't an innate trait exclusive to a chosen few; it is a skill that can be cultivated and honed. This mindset course embodies this belief, guiding participants through a series of well-curated content modules and mindset topics.
The journey commences with enhancing personal growth, emphasizing self-awareness, emotional intelligence, honing an executive aura, and ascending to a thought leader position. The modules progress by training participants to broaden their viewpoint, encompassing a global perspective, approach challenges with a rejuvenated outlook, and fortify their decision-making prowess.
The course culminates in mastering the art of building and fostering an exceptional team.
Mindset topics include strategies for attracting the crème de la crème of talent, sparking motivation and enthusiasm within the team, establishing a bond, and solidifying deep, meaningful relationships. To ensure that the theoretical knowledge is grounded in reality, every chapter is paired with a coaching narrative, presenting a lucid application of these concepts in real-world scenarios.
Pros:
Expert guidance by Sara Canaday, a reputed figure in leadership development.
Comprehensive approach covering personal growth, broadened perspectives, and team management.
Inclusion of real-world coaching stories to bridge theory and practice.
Clear progression from personal development to organizational leadership.
Cons:
The course's intermediate level might require some prior knowledge or experience in management.
Duration might seem brief given the breadth of content covered.
Learning Objectives:
Grasp the nuances of transitioning from a managerial to a leadership mindset.
Cultivate self-awareness, emotional intelligence, and executive presence.
Develop skills to approach challenges innovatively and make informed decisions.
Learn the intricacies of team formation, motivation, and relationship management.
Apply learned strategies to real-world scenarios for effective leadership.
Cost: $34.99
Mindset Training Duration: 59m 20s
Requirements: A basic understanding of management principles and a willingness to evolve into a leadership role.
Who's it for: Professionals looking to ascend from managerial positions to leadership roles, aiming for holistic development and organizational success.
Transitioning from Manager to Leader
12. Executive Leadership

Guided by John Ullmen, Ph.D., an esteemed executive coach and professor at UCLA Anderson School of Management, the "Executive Leadership" course delves deep into the essence of what sets distinguished leaders apart in the corporate realm.
Navigating the intricate corridors of executive leadership might seem daunting, but with the right tools, it becomes an achievable feat. This mindset training course hands over these tools, beginning with establishing a robust foundation and direction for one's journey.
Ullmen emphasizes the significance of sculpting a captivating vision for the company's future – one that not only resonates with the mission and values but also inspires and mobilizes the workforce towards its realization.
Moreover, the course underscores the crucial aspect of motivating staff, ensuring they are not just performing tasks but are truly invested in the company's vision. However, the learning doesn't halt at acquiring leadership traits. Ullmen brings attention to a vital, often overlooked aspect of leadership – the essence of service.
As one ascends the organizational hierarchy, it becomes increasingly imperative to retain a service-oriented mindset, ensuring that leadership is not about wielding power but about empowering others.
Pros:
Insightful guidance by John Ullmen, a recognized figure in the realm of executive leadership.
Comprehensive exploration of foundational leadership principles, from vision creation to staff motivation.
Unique emphasis on maintaining a service-oriented leadership perspective.
Cons:
Limited duration might leave some learners craving a deeper dive into certain topics.
Geared towards intermediate learners, might not cater to beginners or advanced professionals.
Learning Objectives:
Understand the nuances of crafting and adhering to a compelling company vision.
Develop the skill to motivate and inspire staff towards goal realization.
Recognize the importance of setting a strong foundational direction for leadership.
Embrace the essence of service-centric leadership, ensuring empowerment at all organizational levels.
Cost: $39.99
Mindset Training Duration: 1h 19m
Requirements: A foundational understanding of leadership principles and a keen interest in ascending to executive roles.
Who's it for: Mid-level professionals eyeing executive roles and wishing to hone their leadership skills, ensuring they lead with vision, motivation, and service.
13. Skills for Inclusive Conversations

In an era where diversity and inclusion are paramount, "Skills for Inclusive Conversations" serves as an invaluable guide. With Mary-Frances Winters, Founder, and CEO of The Winters Group, Inc., steering the ship, the course underscores the immense value organizations gain when they harness the power of diverse teams.
The secret to harnessing this power lies in authentic engagement. Employees ought to be their true selves, sharing unique experiences tied to their identity, whether it's race, religion, or gender. However, these diversity and inclusion topics and discussions can often be fraught with tension and misunderstanding. That's where this course steps in, offering professionals – especially those in HR, managerial roles, and team leaders – the tools to navigate potentially polarizing conversations with sensitivity and tact.
Winters presents a systematic approach, beginning with self-assessment. This introspective journey aids individuals in recognizing their own biases and understanding their teams better.
From there, learners are equipped with strategies to bridge divisions, progressing from points of contention to mutual understanding. The course is capped off with tangible techniques to address challenging subjects, ensuring conversations remain inclusive, respectful, and productive.
You might also like: DEI Training: Implementing Effective Strategies for an Inclusive Work Culture
Pros:
Comprehensive guidance by Mary-Frances Winters, a seasoned expert in diversity and inclusion.
Methodical approach, encompassing self-assessment, bridging divisions, and addressing difficult subjects.
Relevance in today's diverse work environment, making it a timely and essential learning experience.
Cons:
May demand a high degree of introspection, which some learners might find challenging.
The course duration might be limiting for a topic of such depth and complexity.
Learning Objectives:
Acquire the skills to foster authentic and inclusive conversations in professional settings.
Understand the nuances of one's own biases and their impact on interpersonal interactions.
Equip oneself with strategies to transition from polarizing topics to mutual understanding.
Master practical techniques for discussing challenging, identity-based topics.
Cost: $24.99
Mindset Training Duration: 53m 11s
Requirements: A genuine interest in fostering diversity and inclusion in the workplace and an openness to introspective self-assessment.
Who's it for: HR professionals, managers, team leaders, and anyone eager to foster a more inclusive, understanding, and productive work environment.
Skills for Inclusive Conversations
14. Developing a Creative Mindset

Dive into a transformative experience that rejuvenates your creative spirit, pushes you beyond conventional thinking, and equips you with the tools necessary to tackle any challenge thrown your way.
Curated by the accomplished Victoria Foster, Senior Learning & Development Manager at D&AD, this mindset training mirrors her passion for unveiling brilliant creative ideas and nurturing them to fruition.
This marketing ExpertTrack not only sharpens your creativity but also refines your understanding of the audience, enhances team collaboration, and builds resilience – all essential components to thrive in the creative domain.
With her vast experience and insights, Victoria ensures an enriching journey that bridges the gap between creativity and its practical application.
Pros:
A comprehensive approach to nurturing creativity, encompassing understanding audiences, fostering teamwork, and building resilience.
Rich content grounded in real-world application, with the integration of personas, customer journey maps, and tools for team dynamics.
Insightful stories from successful creatives about building resilience and tackling challenges.
Collaboration with D&AD, a renowned entity in the design and advertising world, ensures quality content and credibility.
Courses within the ExpertTrack are structured progressively, ensuring a cohesive learning journey from understanding customers to fostering resilience.
Cons:
Monthly subscription model might be prohibitive for some learners.
Might be more suitable for those already in or aiming for a creative industry role.
Learning Objectives:
Develop a profound understanding of customer emotions and needs, enabling the creation of resonant solutions.
Master the art of team collaboration by harnessing tools and techniques to work harmoniously with diverse personalities.
Cultivate resilience, a key trait in the creative industry, and learn to navigate challenges with confidence.
Draw inspiration from industry stalwarts and learn techniques to overcome the inner critic, discover purpose, and maintain a steady stream of creativity.
Understand the significance of empathy in crafting creative solutions that resonate with the target audience.
Cost: $39/month for a verified certificate
Mindset Training Duration: Approx 9 weeks (3 hrs per week)
Requirements: Ideal for individuals working in or aspiring for a role in the creative industry or those keen on honing their problem-solving skills using creative methods.
Who's it for: Creatives, marketing professionals, and individuals looking for innovative approaches to problem-solving and desiring a deeper understanding of audience-centric solutions.
15. How to Bend Reality and Rapidly Achieve Even Your Most Audacious Goals

The "How to Bend Reality" Masterclass, curated by Vishen Lakhiani, is a transformative exploration into the depths of personal growth and consciousness. This isn't just a basic mindset course free of cost, but a holistic mindset program that dives deep into the intricate webs of your consciousness, guiding you to manipulate them to your advantage.
Vishen's innovative strategy illuminates the power of thought in shaping outcomes and realizing one's potential.
This free mindset class challenges attendees to confront limiting beliefs and thought patterns, offering tools to surmount various life challenges, be they in wealth, career, health, or relationships.
A central theme is the profound impact of elevated consciousness: from inner peace and strengthened connections to the staggering capability to alter reality. The Masterclass also emphasizes alignment with the universe, painting a vision of life where opportunities and synchronicities abound, backed by a cosmic force.
Dissecting emotional responses, it presents a fresh, neuroscience-supported view, countering the idea of being trapped by emotions. A standout feature is the introduction to automated personal growth, a state of effortless evolution. Derived from Vishen's 25-year odyssey in personal development, this isn't just a free mindset course but a holistic mindset program, equipping participants to harness their consciousness to its fullest.
Pros:
Comprehensive, encompassing various facets of personal growth.
Free access, making it inclusive for a wider audience.
Crafted by an industry leader with an impressive track record.
Integrates both traditional wisdom and contemporary neuroscience.
Practical tools and strategies, allowing for immediate application.
Suitable for individuals at various stages of personal development.
Cons:
The extensive range of topics may feel overwhelming for some.
Being a Masterclass, it may not delve deep into each topic as a full-fledged course would.
Learning Objectives:
Grasp the principles of consciousness and understand where one stands.
Apply intuitive frameworks to make beneficial decisions in life.
Recognize and break free from inhibiting thought patterns.
Employ transformational strategies to overcome adversities.
Explore the cascading effects of heightened consciousness.
Align oneself with the universe for consistent positive outcomes.
Master emotions and impulses through modern neuroscience.
Facilitate personal growth without direct, conscious intervention.
Cost: Free
Mindset Training Duration: 69 Minutes
Requirements: An open mind and a thirst for personal development.
Who's it for: Anyone aiming to harness the full potential of their consciousness and navigate life's challenges with grace and intuition.
How to Bend Reality and Rapidly Achieve Even Your Most Audacious Goals
Final Thoughts on Mindset Training Programs
In closing, the diverse array of mindset training programs showcased in this review serves as an invaluable resource for those seeking personal and professional evolution. With insights into each course and program, you are now better equipped to navigate this transformative landscape.
The rich tapestry of offerings, from abundance thinking to leadership development, fosters an informed selection process, allowing individuals to pinpoint the program that resonates most profoundly with their aspirations. As you reflect on these offerings and reviews, we hope that you find clarity and confidence in selecting the ideal mindset training program, propelling you toward a path of growth, success, and self-discovery.
FAQs
What is
a
mindset training?
Mindset training involves cultivating specific attitudes and perspectives to enhance personal growth, resilience, and success.
What are the 4 guiding principles of mindset?
The four mindset principles include growth mindset (embracing challenges), self-efficacy (believing in abilities), self-regulation (managing emotions), and positive framing (interpreting situations optimistically).
How do you develop a training mindset?
Developing a training mindset involves setting clear goals, maintaining consistency, embracing challenges as learning opportunities, and fostering a positive and determined attitude.
How can I improve my mindset in sports?
Improving a sports mindset involves visualization, goal-setting, staying present, managing performance anxiety, and adopting a growth-oriented perspective towards failures.
What is mentality training for athletes?
Mentality training for athletes focuses on building mental resilience, managing pressure, enhancing focus, and optimizing emotional control to elevate performance levels in sports.
Related articles:
Diversity Recruiting Strategies and How to Recruit Diverse Candidates
Disability in the Workplace: Developing Accessibility in 10 Ways
Diversity Management: What is it and Concept
Challenges of Diversity in the Workplace & How to Overcome Them
Diversity and Inclusion Topics for Discussion: 9 Talking Points
Managing Diversity in the Workplace: 10 Strategies
Inclusive Behaviors in The Workplace | 15 Ways to Promote it
Fostering Inclusion : Work Environment | 12 Ways to do it
Inclusive Workplaces Practices
Benefits of diversity and inclusion in the workplace
We are sorry that this post was not useful for you!
Let us improve this post!
Tell us how we can improve this post?