Hiring People With Disabilities : 9 Benefits & How to Do It Now!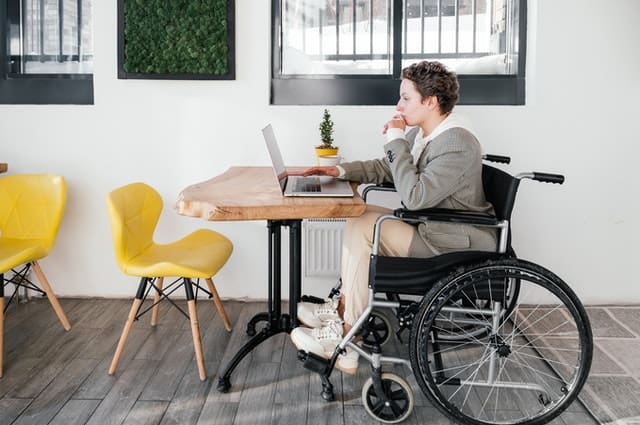 The recruitement of disabled people has the same goal to hiring any employee. It's about providing your company with the capabilities and knowledge you require. It is an opportunity to demonstrate your social responsibility, engaging in a discussion about working conditions, and of improving your team's attitude and image of your business.
Is your company offering inclusive jobs for people with disabilities? As an employer, you can publish your job offers on MyDisabilityJobs and reach thousands of qualified candidates.
1. You recruit competent and motivated employees
In terms of the professional world, disability can be described as a problem or inability to do certain jobs in a specific context. Through disability compensation programs, you permit disabled people to use their expertise and skills across a variety of fields.
Research has proven that people with disabilities are believed by their employers as more dependable and loyal to the company. They are praised for their enthusiasm, commitment and a high degree of adaptability.
In fact, disability-related workers tend to prefer stable and stable work when looking for work which is why they are more likely to enjoy more rate of retention.
2. You recognize your social responsibility as a company.
Beyond the regulatory aspects The hiring of a disabled individual is a tangible step to combat disability discrimination in the workplace. It's a way to add meaning to the discussion on the social responsibility of your company by trying to change attitudes and dispel prejudices regarding disabilities.
It also provides an opportunity to examine the way in which your organization operates work and the working environments, as well as the training of employees as well as the ergonomics of workplaces and even the improvement of certain processes in production.
It's about looking at the business from a fresh perspective that can benefit every team, in regards to efficiency and quality of life in the workplace.
3. You face sectoral job shortages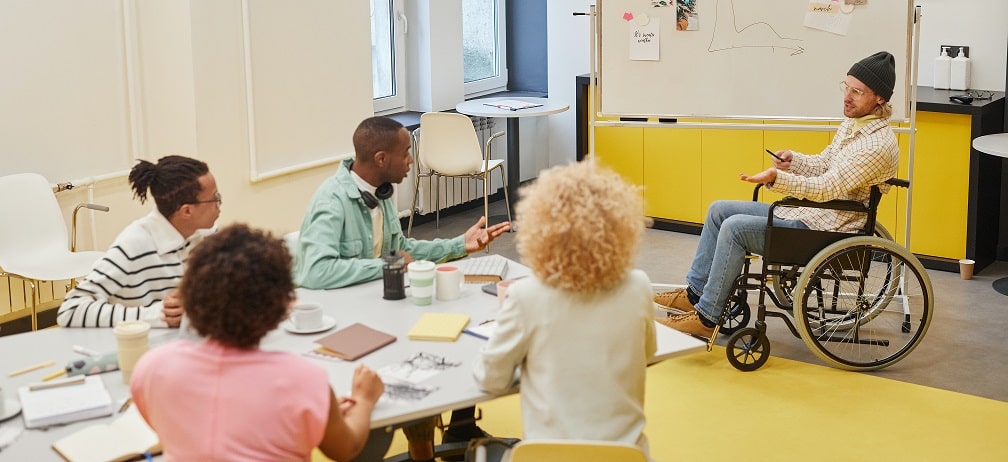 Despite a rate of unemployment that remains high, certain areas of business aren't able to attract new employees, and a lot of positions remain vacant.
Employers can improve the chances of finding skilled applicants by opening their hiring process to disabled people.
4. Improve the image of the company
Incorporating a person who has a disability shows the transparency of the business at a personal level. This enhances the company's image not only to employees, but as well as customers.
This allows it to improve and develop its image as well as its employer brand.
5. Promote team spirit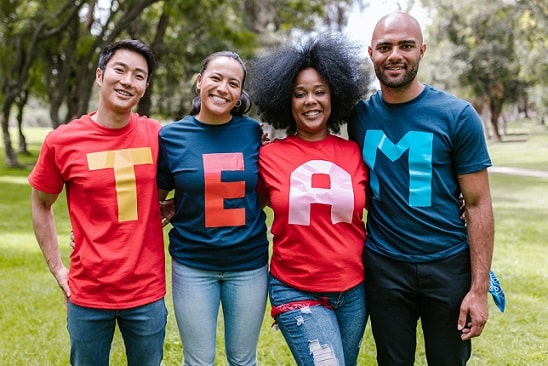 Recruiting a disabled person provides benefits to all employees as it allows them to challenge stereotypes and beliefs about disability generally.
They can be a source of inspiration and motivate colleagues.
6. Improve management practices
The hiring of disabled employees will allow the company to understand how to handle the differences among employees and adapt to the individual needs and requirements of every employee.
It is important to note that making sure that employees with disabilities are able to lead will improve the culture of your company starting from top.
7. Encourage innovation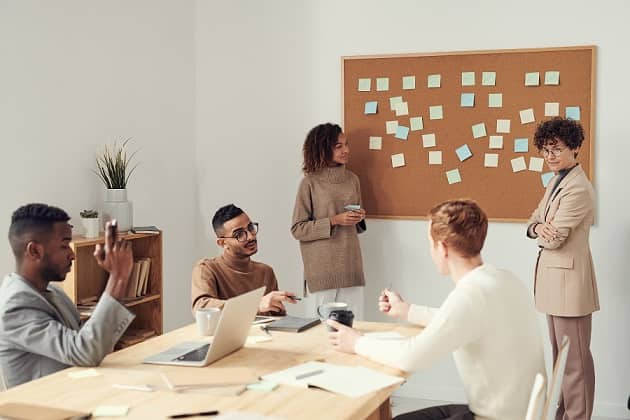 The process of hiring a disabled worker requires adjusting the work to the disability of the individual. This adaptation to the job can clearly benefit everyone. It may even boost the efficiency of your company.
For instance, research shows that many people with autism have higher-than-average capabilities in memory, pattern recognition and maths — which are among the most desired skills in the field of technology and in a variety of other industries.
8. Be eligible to receive financial rewards.
Employers who employ employees who have disabilities could be qualified for tax deductions for state and federal taxes along with financial incentives.
9. Be in compliance with the federal requirements for contractors.
Regulations in Section 503 under the Rehabilitation Act of 1973 require federal contractors, as well as subcontractors, to make proactive efforts to retain and hire disabled workers. Therefore, for companies who do business with the government — or would like to deal with the federal government in the near future, having a disability-inclusive policy can help them comply with legal requirements.
Is your company offering inclusive jobs for people with disabilities? As an employer, you can publish your job offers on MyDisabilityJobs and reach thousands of qualified candidates.
Final thoughts
If your company wants to hire more people with disabilities, following these four steps can help you introduce new policies and create company cultures that are more inclusive and diverse. The bottom line is that creating a more diverse workforce benefits not only the employees, but also your company. By hiring more people with disabilities you can expect to have increased productivity, reduce turnover, more dynamic and empathic teams, while creating a better reputation for your company.
FAQ
Why hire someone with a disability?
Finding the best talent can be challenging and if your company doesn't employ disabled people then you're missing an enormous talent pool that isn't being utilized. Disability-related workers have abilities and experience that could give employers an advantage. 
How to recruit people with disabilities?
Publish your job offers on MyDisabilityJobs, the platform focuses on connecting companies and skilled (dis)abled people.
What motivates employers to avoid hiring disabled workers?
The main reasons why employers are not motivated to hire people with disabilities is the lack of awareness and stigma around employees with disabilities. Concerns about accommodation issues, accessibility, and expenses also discourage companies from creating an inclusive work environment.
How does hiring disabled workers improve the work environment?
Hiring disabled workers brings about several benefits at your work space. Here are 4 main benefits of hiring more people with disabilities:
1) Exploring new talents & skills
2) Improve company culture
3) Improve brand reputation
4) Reduce turnover
Do companies get a tax break from hiring disabled?
Small businesses get a non-refundable credit of up to $5,000 provided by The Disabled Access Credit. This credit is to cover any expenses incurred in the company's efforts to provide access to people with disabilities.
Related articles:
Diversity Recruiting Strategies and How to Recruit Diverse Candidates
Disability in the Workplace: Developing Accessibility in 10 Ways
Diversity Management: What is it and Concept
Diversity and Inclusion Topics for Discussion: 9 Talking Points
Managing Diversity in the Workplace: 10 Strategies
Inclusive Behaviors in The Workplace | 15 Ways to Promote it
Fostering Inclusion : Work Environment | 12 Ways to do it
Inclusive Workplaces Practices
DEI Training & Topics: What is it & Implementing Strategies
We are sorry that this post was not useful for you!
Let us improve this post!
Tell us how we can improve this post?