Jobs for Bipolar People – Best Careers in 2023 | Top 10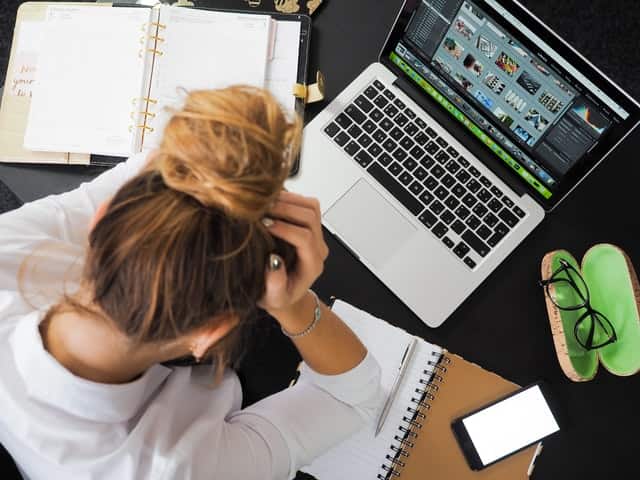 Being bipolar isn't as bad as you may think. It is true you could have frequent mood swings; however, this does not extinguish your chances of getting employed or being self-employed. If you worry about getting a job due to this condition, then this guide is just for you.
When applying for a job, it is true that being bipolar tends to hamper your chances; however, this is why you should only apply for the best jobs for people with bipolar that will suit you.
It has been discovered that symptoms of people with bipolar disorder get aggravated when individuals with bipolar are under immense stress or pressure; hence, it is important to find a job where these stress triggers are limited.
We have provided the best careers for people with bipolar through this guide. These provided jobs offer an environment that is quiet and calm, and which offers a constant routine to be followed. Also, the best jobs for bipolar adults (females & males) are not in shifts, as shifts jobs are known as possible triggers for an extreme change in mood.
Looking for a Job? We invite you to have a look at our list of jobs for people with disabilities to find and apply to bipolar friendly jobs that might interest you.
1. Copywriter
Average Annual Salary expectation of Copywriters in the United States (U.S.): $53,667
As a Copywriter, you sell your writing skills and write a variety of articles, which range across different niches. Here, you work remotely and decide how your daily schedule would be. When you work as a copywriter, you're also able to avoid the stress of the 9 to 5 jobs – this involves daily traffic issues and annoying coworkers.
Before getting engaged as a copywriter, you do not need to have any special licenses, though your resume will be given a huge boost from online copywriting certifications.
Important characteristics for freelance copywriting:
Time management skills
Problem-solving skills
Basic communications skills
Creativity
What makes Copywriter a Bipolar friendly job?
As a Copywriter, you decide how you work and only take low-stress jobs that your stress levels can withstand. You can choose to carry on working with a client, and if you feel you cannot carry on with the pressure being applied by such a client, you can end such a working relationship.
Although deadlines must be met, you mainly decide how your schedule is and you also work from home so your interaction with others is reduced.
2. Tailoring / Fashion Design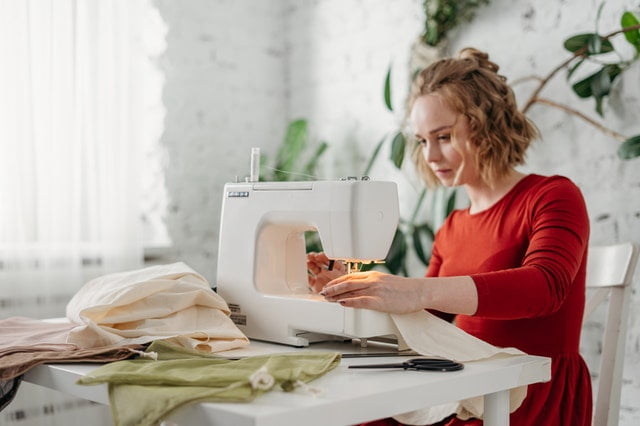 Average Annual Salary expectation of Tailors in the U.S.: $40,600
The best jobs for bipolar adults allow flexibility and creativity. If you choose the career path of a tailor, you can show off your talent at sewing and let your creativity flow into your products.
Working as a tailor doesn't necessarily require formal schooling and is primarily self-taught. However, you can always enhance your skills by taking classes which are available in-class or online.
You have several options to choose from as you can start working with a company or you can set up your own business. Some tailors focus on altering existing garments or you can make new pieces from scratch. After gaining some experience you can establish your own brand as a fashion designer and market your line of clothing which embarks you on an exciting career path which acts as an outlet for your creativity.
Important Characteristics to possess as a tailor:
Creativity
Time management
Detail-oriented
Design skills
3. Artist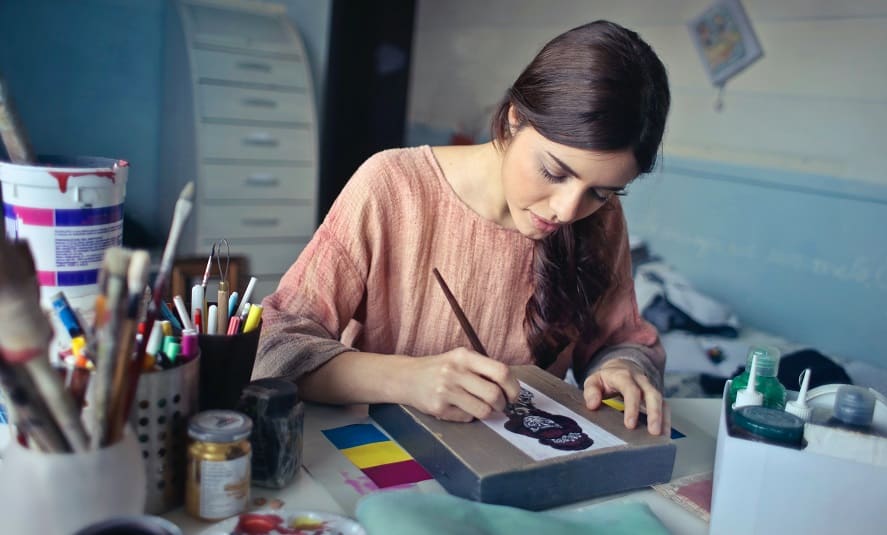 Average Annual Salary expectation of artists in the U.S.: $44,898
If you love to draw, or you love painting art, then this is a career you should consider. Making a career in art also helps you express your creativity and mind.
As an artist, you could either be self-taught or you could enroll in a school of Art. Some popular artists who were posthumously diagnosed with bipolar include Jackson Pollock, Vincent Van Gogh and Edvard Munch.
Important characteristics every artist should possess:
Creativity
Flexible
Attention to Detail
Should be adventurous
What makes this job a good career option?
Firstly, work as an artist is done in the studio, so you do not come in contact with many persons. Secondly, you could be self-employed, meaning jobs are done at your own convenience.
Also, your work need not be demanded before you make your money. You could create your art, advertise them and any interested buyer will indicate interest and a deal would be done. This is not a surprise that artist is also listed in our list of jobs for mentally disabled adults.
4. Web Developer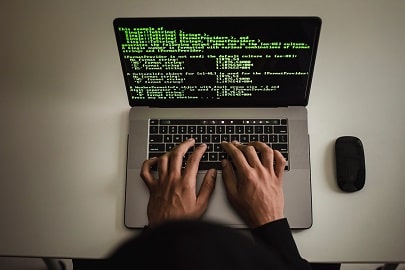 Also one of the easy jobs for disabled adults, web development entails developing a website or building up an application that can be accessed on the internet. As a web developer, you must be knowledgeable about various computer languages such as Javascript, CSS, and HTML.
To be a successful web developer in the U.S, you need a Bachelor's degree in Software Engineering, Computer Science, Information Technology, or a closely related field.
You could also get certifications on online academies such as Udacity, Udemy, Coursera.
Important characteristics every web developer should possess:
Coding skills
Time management skills
Problem-solving skills
Analytical skills
Why is web development a good job for people with bipolar disorder?
Just like the other career paths mentioned above, as a web developer, you can choose to be self-employed, hence determining the rate of work you do on a daily basis. As a person with bipolar and knowing what could possibly trigger this situation; it is important for you to ensure you take breaks or stop when you notice some fatigue.
Also, as a web developer, since you work more on your personal computer (pc) and with fewer persons, you are less irritable.
Average Annual Salary expectation as a web developer in the U.S.: $67,893
5. Office Clerk
As an office clerk, you are responsible for simple tasks such as photocopying documents, printing documents, typing, scanning documents, filing and running straightforward errands.
Important characteristics of Office Clerks:
Time management skills
Basic communication skills
Detail-oriented
Basic computer operation
What makes this job a good one for you?
Unlike the other career opportunities listed above, working as an office clerk involves working as an employee in an organization. Hence, in such a setting, it is important to make it known in your workplace that you would be unable to stay past working hours.
Work follows a simple routine, but it could be much occasionally; hence it is important that you observe breaks at work. This would reduce the possibility of getting into an extreme mood at work.
Average Annual Salary expectation in the U.S.: $31,800
6. Veterinary Assistant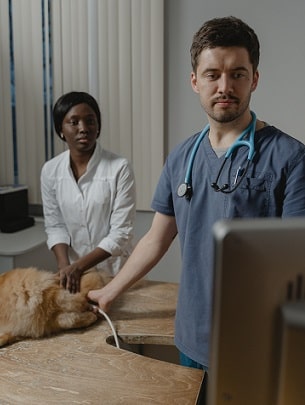 Average Annual Salary expectation in the U.S.: $23,324
Petting animals is a known therapy to reduce stress. Hence, getting a job that relates to animals such as a Veterinary assistant job is a good fit for a person with bipolar disorder.
A vet assistant is responsible for carrying out jobs such as lab tests, getting animals ready for surgeries, aiding surgeries, checking symptoms of illnesses in animals.
Important characteristics that are needed:
Basic communication skills
Empathy
Time management skill
Organizational skills
What makes this a good fit for Bipolar adults?
While pet parents give complaints to the veterinary doctor, your role as an assistant in a vet hospital revolves around the pets. Also, considering that hospitals tend to work for 24 hours when working as an assistant, you should clearly spell it out to your employer that you will be a daytime worker and not engaged in shifts.
The combination of working with animals and having a routine schedule of work makes it a good option if you are looking for jobs for bipolar people.
7. IT Support
Average salary: $70,492
Information technology support is required everywhere these days. You will be working with companies to oversee and maintain their software systems and assist employees with any difficulties they might encounter.
Your responsibilities will also include troubleshooting issues and integration of computer software while ensuring that everything runs smoothly. The job can be quite demanding however it's still a bipolar friendly job which you can find to be highly rewarding.
Most of your days will be spent working on your computer and remote positions are also available especially post-pandemic. Tech companies usually have good policies when it comes to health, including mental health, which is a great benefit for people with bipolar disorder. Even though the job can be stressful, company culture in tech companies usually has a more relaxed approach and flexibility.
8. Accountant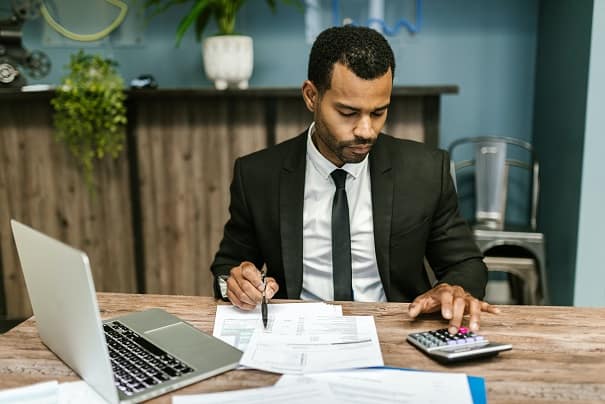 Average salary: $55,851
If you enjoy working with numbers, working as an accountant is a bipolar-friendly job that can be highly satisfying. An accounting practitioner is an essential role in all industries.
You will be dealing with balance sheets and the tasks are most often repetitive which you can do at your own pace.
However, keep in mind that not all accountant positions are low-stress. It depends on which company you work for, so before you start working with a company, try to get an honest understanding and ask questions in the interview to understand whether this would be a good position for you.
Certain positions might fluctuate over periods of the month or year before following a particular opportunity, so getting as much information as you can before jumping right into it will ensure that you are making the right choice.
9. Entrepreneur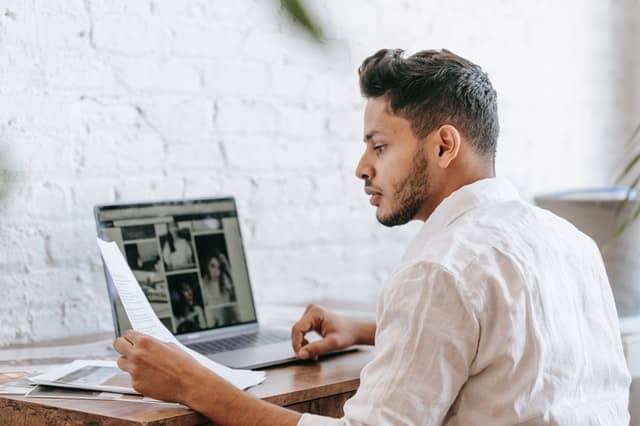 Average salary: $43,240
If you have a great idea and with a passion for innovation, why not invest in your own business? It can seem stressful in the beginning, but with the right strategy and appropriate set of skills, you can be your own boss and manage your own company.
A person with bipolar disorder is already an expert at managing their own life. So you have the strength and set of skills within you to manage a business. You can start small and think about what you're passionate about. What kind of service you can provide to others and how you can contribute to a better society with your product or service.
Becoming an entrepreneur is a great bipolar career path as the personality traits of entrepreneurs and people with bipolar disorder often overlap, experts say. The key to their success is embracing both strengths and vulnerabilities, and learning to manage your emotions.
10. Librarian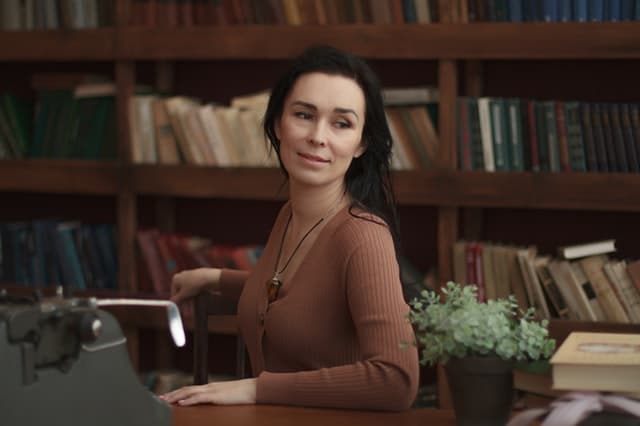 Average salary: $53,765
If you're a book lover and you like working in a quiet environment, a librarian is a wise choice to go for. It's a low stress job which makes it ideal for bipolar adults.
You will be responsible for collecting, organizing books, issuing library resources, and conducting regular audits. As a librarian you can work in different environmental settings such as public libraries, schools, and also museums.
Working as a librarian can be a very calm job which makes it ideal for those with bipolar disorder. You will be spending your days in a quiet environment surrounded by books full of knowledge with access to a great deal of information which can be interesting, inspirational and a bit romantic!
Conclusion
These are some of the best bipolar jobs for people with bipolar disorder; and now that remote jobs are more available, the chances of being employed are even higher than ever before. So don't hesitate and start looking for the different options of careers for people with bipolar disorder (females & males). If you are curious about the jobs to avoid, we have you covered with the worst jobs for bipolar disorder.
FAQ
Can you hold down a job with bipolar?
Many people with bipolar disorder hold down jobs even though they face daily challenges. Working in a low-stress environment helps you maintain a good work-life balance and avoid mood triggers. Shiftwork is also known to cause distress in people with bipolar.
How can bipolar affect your job?
Bipolar disorder can affect your job especially if you are exposed to high workloads or stressful workspaces. As a person with bipolar it's highly recommended that you discuss with your HR department so they can support you in the right way and accommodate certain requirements to help you manage your tasks. 
How to keep a job with bipolar disorder?
To keep a job with bipolar disorder it's good to know your triggers so you can choose the right work environment for you. These 5 tips can help you keep a job if you're a person with bipolar disorder:
1. Organize yourself
2. Be flexible
3. Avoid triggers
4. Inform your HR
5. Avoid shift work
What jobs are good for bipolar?
The jobs that are good for bipolar persons are those which are not so stressful, follow a constant routine and are done during the day. Such include tailoring, copywriting and others. We have gone into detail on these jobs in the text above.
Can a bipolar person work?
Yes! Someone with bipolar can work. It can be challenging but as far as you pick the right job and you let your manager know, it shouldn't not be a problem. You must also find balance between work and life to make sure you don't end-up burning out.
We are sorry that this post was not useful for you!
Let us improve this post!
Tell us how we can improve this post?