Jobs for Deaf People or Hard of Hearing : 12 Career Opportunities in 2023
In today's society, we are seeing progression with regard to work inclusion and deaf occupations. This is extremely important as living with a deaf disability already comes with its challenges.
However, if you suffer from hearing loss, it doesn't mean that finding a job should be seen as a challenge. There are plenty of career opportunities and deaf-friendly employers who offer good jobs for deaf people (or hard of hearing). If you're looking for data and stats, we have a page about deaf employment statistics which gives you a lot of interesting data.
Approximately 15% of American adults (37.5 million people) aged 18 and over report trouble hearing. Of these, approximately 28.8 million could benefit from using hearing aids. For all this population, here are some great job opportunities that could fit their needs:
We invite you to have a look at our list of jobs for people with disabilities to find and apply to jobs for deaf and hard of hearing that might interest you.
12 Modern Deaf-Friendly Jobs
Top 12 suitable and common jobs for a deaf person that is thriving in our modern society.
1. Social Media Manager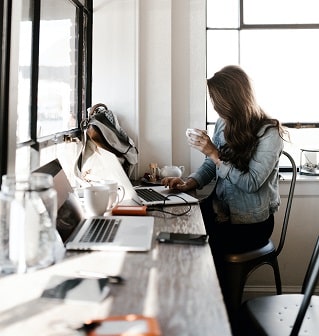 Are you creative and tech-savvy?
Every company uses social media as it dominates our modern society. As you can imagine, job opportunities continue to increase in this field.
Part of your job will be leading a team of novice social media executives, and making sure that you keep updated with the latest social media updates, features and developments.
You will also be responsible for managing creative and engaging social media content. Your creative efforts and keeping up with the ongoing social trends are vital in this role.
The pressure might be high, but it's definitely an interesting job where you can express your creativity and show off your skills.
This is not only one of the most recommended jobs for deaf people but also one of the recommended easy jobs for disabled adults.
2. Sign Language Interpreter
One of the main benefits of working as a sign language interpreter is getting to use the knowledge and fluency in sign language to help others.
Interpreters provide a valuable service that allows deaf or hard-of-hearing individuals to communicate with others in a way that is natural and comfortable for them. This can be incredibly rewarding, as it can make a real difference in the lives of those around you.
Sign language interpreters can work in a variety of settings, including schools, hospitals, businesses, and government agencies.
The demand for sign language interpreters is high, particularly in certain geographic regions and industries. Projected to grow 20% until 2029, much faster than the average for all occupations. The median annual wage for interpreters and translators is $52,330, with the top 10% earning more than $93,930.
Working as a sign language interpreter can also be an excellent choice for deaf or hard-of-hearing individuals who are interested in helping others, but who may not be comfortable with the high-pressure environment of a career like emergency medical services. You can enhance your skills and learn sign language in different languages.
3. Event Organizer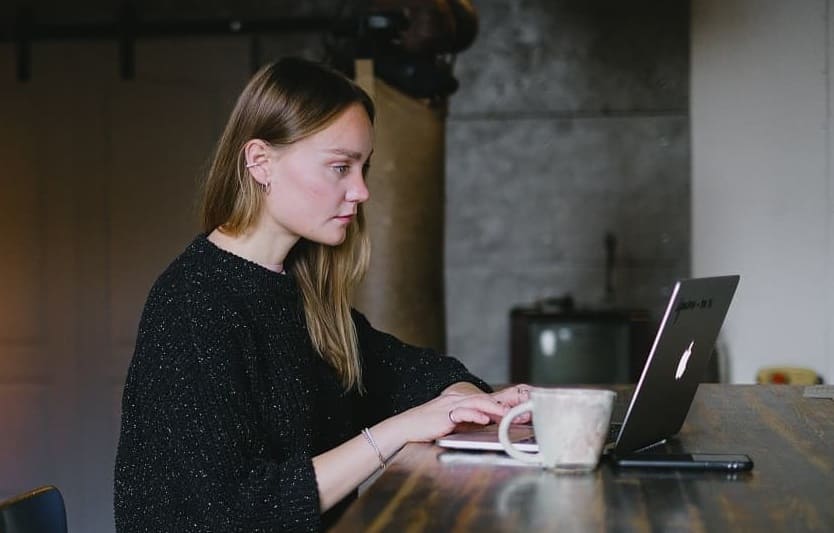 Are you highly organized and efficient?
If you're always up for a challenge and enjoy being super organized, an event organizer might be the ideal job for you.
Perhaps you've already given this a go when you were in charge of organizing family or friends' birthdays. Don't let your concerns and fear hold you back from going for it and developing it into a career.
You can always start by organizing small events, and slowly grow your client base as you gain more experience. Starting your career as an event organizer with a company is also a good option to start from if you don't have any experience.
Eventually, as you strengthen your skills, you can wave your worries about deaf-friendly employers goodbye and be your own boss!
4. Web Designer
Are you proactive and have an eye for detail?
One of the most popular deaf-friendly jobs is web design. You'll be in charge of creating distinctive designs and layouts for a company. Or you can also work as a freelance web designer.
The fact that you don't need to communicate a lot makes it one of the best jobs for a deaf person. It also gives you the opportunity to be creative and show your potential through your work.
To master the role of a web designer, you need a deep understanding of programming codes and visual design. Another essential skill that you would need to master is user experience. Combine these with SEO knowledge and you'll find a job as a web designer in no time.
5. Writer / Proofreader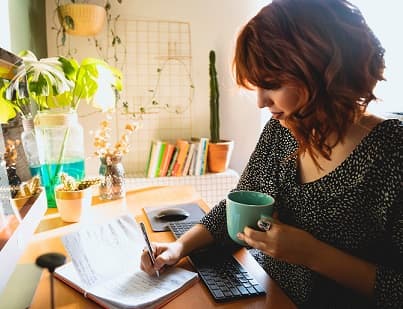 Do you have excellent writing skills and good grammar?
Have you ever thought of writing your own book? Sharing your unique perspective of the world with others can be a life-changing experience as you could become a best-selling author.
Writing is a highly recommended job for a deaf person. It's a great way of expressing yourself and communicating with the world. Whether you are into creative writing, literature writing, or academic and research writing, you'll surely find something for you in the market.
Whether you would like to get a full-time job with a company as a content writer, or perhaps you would like to go freelance and work remotely, there are plenty of opportunities out there for you.
Don't underestimate yourself, there are many famous authors out there like Helen Keller, Sara Novic, Connie Brisco, Kathleen Brockway, among many others.
6. Day-Care Provider for Hearing Impaired Children
Are you patient, love working with kids and empathic?
It's always challenging for parents to leave their kids in daycare. However, it's more challenging for parents with disabled children. Regular daycares might not be able to meet the developmental needs of a deaf child. Understandably, they want to make sure that their kids are safe and in good hands with people who can truly understand them.
This makes it one of the highest responsibilities bearing deaf jobs out there. Your role as a day-care provider for deaf children can be truly helpful and beneficial. You may have experienced similar problems while learning to read and write so you can truly empathize with them and help navigate their way through.
This type of deaf occupation can be truly rewarding and fulfilling for you, so don't hesitate to give it a try if you think you've got what it takes.
7. Audiologist
Are you solution-oriented and a natural problem solver?
If you are motivated to help others with similar hard of hearing disabilities, working as an Audiologist is one of the ideal jobs for deaf people. Your responsibilities as an Audiologist would be diagnosing, preventing, and treating hearing loss problems.
In this position, your ability to communicate with sign language and lip-reading makes you perfect for the role.
Working as an Audiologist is also a fulfilling and rewarding job as you would be working with people who face the same challenges as you. An Audiologist is surely one of the most deaf-friendly jobs you can find, and your skills and compassion will be greatly appreciated by others.
8. Captioner
Captioning jobs can be a great career choice for deaf or hard-of-hearing adults, as well as those with other disabilities.
Captioners are responsible for creating the text captions that appear on television programs, movies, and online videos, allowing individuals who are deaf or hard of hearing to follow along with the content.
Captioners can work from home, communicating with producers and other team members via email or instant messaging. This allows them to fit their needs and gives them the opportunity to work in a field that might not have been accessible to them in the past.
In addition, captioning jobs can be financially rewarding. According to the Bureau of Labor Statistics, the median annual wage for court captioners in 2020 was $62,590, with the top 10% earning more than $106,210.
Captioning jobs can be personally fulfilling for deaf or hard-of-hearing individuals, as they can use their knowledge and understanding of ASL and the deaf community to make a positive impact in the lives of others.
9. Medical Lab Technician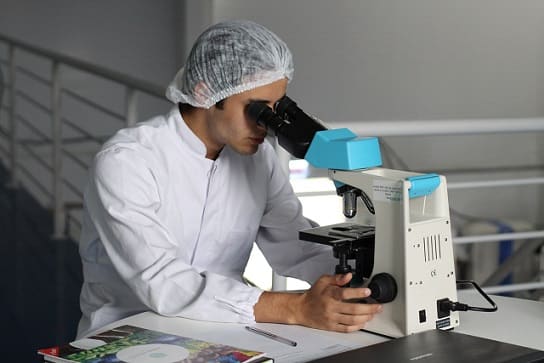 Do you like science and have a thing for microscopes?
You can work in the health industry as a Medical Lab Technician. If this field interests you, you need to get a bachelor's degree to qualify as a clinical technologist.
As a Medical Lab Technician, you'll be responsible for analyzing samples using scientific equipment.
The role doesn't require a lot of communication and requires a quiet environment for good focus and concentration. This makes it one of the most ideal jobs for deaf people.
The job is quite stressful but this is expected as you would have a lot of responsibility considering that you're working in a medical environment and diagnostic laboratories.
10. Accountant & Auditor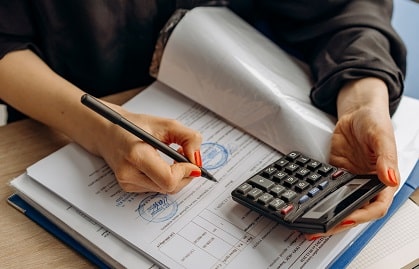 Do you like working with numbers and solving puzzles?
These are definitely good jobs for a deaf person. Working as an Accountant would be a piece of cake for you.
There are several deaf-friendly employers in this field, and you have great career prospects. You would be in charge of financial books, keeping track of income and expenses etc.
A career in accounting can be very rewarding and you can also progress to auditing.
This role requires great attention to detail as you will be required to go over the books the company's accountant manages to ensure accuracy.
11. Data Entry Clerk
Are you a fast typist and quick with processing data?
Data Entry Clerk is a deaf-friendly job as you don't need to communicate with people all day. You can do this comfortably from home and even in an office environment.
Several companies have a backlog of data that they need to enter into new software platforms. No prior experience or qualifications are needed for this position.
Just make sure that you have good equipment to work with to avoid repetitive strain injuries and neck pain from sitting for long hours.
12. Customer Service Representative
This job allows people with special needs to communicate via online chat or video calls. Many companies offer remote customer service positions, which can be done from the comfort of one's home. This is especially beneficial for people who may have difficulty traveling to a traditional office due to transportation challenges or physical disabilities.
In customer service, deaf individuals can use sign language interpretation or typing to communicate with customers, depending on their level of hearing impairment.
This is a fast-paced and dynamic field with excellent opportunities for career advancement. The median hourly wage for customer service representatives is $16.69, with the top 10% earning more than $26.72 per hour.
There are also specific customer service positions tailored to individuals with hearing loss. For example, some companies offer Video Relay Service jobs, where deaf individuals can provide interpreting services to other deaf people through video calls. This allows for a more inclusive customer service experience.
Abundance of job opportunities for deaf and hearing impaired people
As you can see there are many jobs for deaf people or hard of hearing. All you need to do is remove the self-limiting beliefs and realize that the opportunities are endless. Let your creativity come into play, learn new skills and invest in yourself. That way you'll make yourself a valuable employee with a particular set of skills and a unique personality.
Related Articles:
– Part-Time Jobs for Disabled Persons
– Easy Jobs for Disabled Adults
– Work from Home with a Disability
– Jobs for People in Wheelchairs
– Jobs For Blind and Visually Impaired People
– Best Jobs for Dyslexics (Adults)
– Best Jobs for Adults with Slow Processing Speed
FAQ
Where can deaf people work?
There are several jobs for deaf people. The number of deaf-friendly employers continues to increase along with opportunities. To name a few:
Social media manager
Web Designer
Writer
Sign Language Interpreter
Accountant
Audiologist
Event Organizer
Can deaf people work?
Yes deaf people have many opportunities and modern deaf-friendly jobs. In most companies, the Human Resources department is responsible for ensuring that the workplace is inclusive of employees with hearing impairments. They implement disability inclusion strategies as part of their organization's plan.
We are sorry that this post was not useful for you!
Let us improve this post!
Tell us how we can improve this post?